Get Ready
Seeing a wild animal can be the highlight of any outdoor trip, especially in a national park. But you don't have to head to Yellowstone to see a bison, bear, or wolf to enjoy watching wildlife. From bees buzzing around flowers, to birds flying overhead, to diving and snorkeling in the ocean, there is wildlife all around you. Take a look outside any time of day and chances are you will see something wild if you look close enough. Go on a nature scavenger hunt near your home and you might be amazed at what you'll find!
To watch wildlife in a national park, your first step should be to check out the park's website for tips. Most parks have a page of the types of wildlife you might see and where to find them. Visit the smart wildlife watching section of this site for safe viewing tips. When visiting a park, always remember to check with the visitor center for the latest rules and safety information before heading out. Be patient, be aware, and have fun!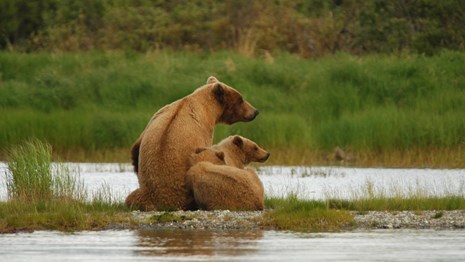 Seasonal Sightings
You can find wildlife any time of year, day, or night in national parks. The key is knowing where and when to look.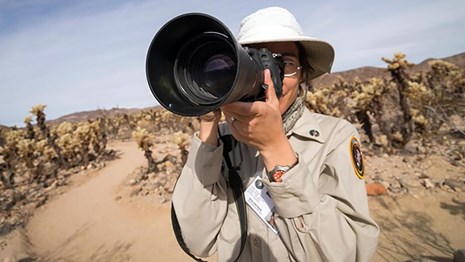 Bring This, Not That
What to bring to enhance your experience and what items you should leave at home
Last updated: September 2, 2016