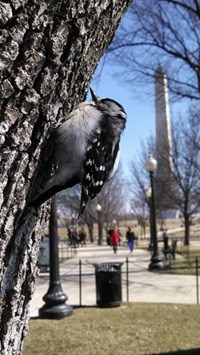 Why Bird?
Anyone can do birding anytime, anywhere. All it takes is an ID guide, some binoculars, and curiosity.
When you start to take note of the birds around you, you might find yourself more curious and perceptive. You'll notice sounds you might have previously overlooked. You might start to notice details in your surroundings, like the trees and other plants. You might start to perceive the passage of time differently as birds come and go each season. Birding can be a gateway into recognizing and appreciating a wider world that was there all along.
Birding is very low-cost. After the initial investment on a pair of binoculars and an ID guide, the only costs are what you spend on travel and entrance fees.
Beyond satisfying your own curiosity, birding can also be a social activity. Beyond being a fun family activity, birding clubs and park rangers offer opportunities to meet other people and look for birds together, pooling knowledge and providing more pairs of eyes and ears.