Underrepresented Communities Grants
Grants to Diversify the National Register of Historic Places 

The National Park Service's Underrepresented Communities Grant Program (URC) works towards diversifying the nominations submitted to the National Register of Historic Places. URC grants are funded by the Historic Preservation Fund (HPF) and are administered by the NPS. Projects include surveys and inventories of historic properties associated with communities underrepresented in the National Register, as well as the development of nominations to the National Register for specific sites.

All funded projects must result in the submission of a new or amended nomination to the National Register of Historic Places to include underrepresented communities.

Eligible applicants are limited to State Historic Preservation Offices; Tribal Historic Preservation Offices; Federally Recognized Indian Tribes, Alaska Native Villages/Corporations, and Native Hawaiian Organizations (as defined by 54 USC 300309, 54 USC 300313, 54 USC 300314); and Certified Local Governments. NEW! Starting in FY2023, Nonprofit Organizations are eligible to apply!

Grants are awarded through a competitive process and do not require non-Federal match. Application packages must be submitted using Grants.gov in response to Notice of Funding Opportunity P23AS00473 under Assistance Listing 15.904.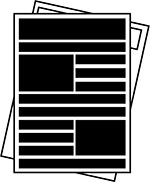 Program Fact Sheet
A short summary of the
Underrepresented Communities Grant Program
that has general information on funding priorities, project and applicant eligibility, and upcoming important due dates and deadlines.Fact sheets are intended to provide an overview of the grant program. Full application details and requirements will always be outlined in the Notice of Funding Opportunity posted to grants.gov.
View URC funded resources.
Helpful Links for Grantees and Applicants
To learn more about the ways that the National Park Service is connected to the preservation of historic sites nationwide, check out the links below. Feel free to look up specific properties listed as National Historic Landmarks or properties listed in the National Register of Historic Places using these sites.
Last updated: April 21, 2023