Paul Bruhn Historic Revitalization Grants Program
Learn and Explore
The goal of the Paul Bruhn Historic Revitalization Grants Program is to fund subgrant programs that support the rehabilitation of historic properties to foster economic development of rural communities. These subgrant programs, will fund preservation projects for historic sites to include architectural/engineering services and physical preservation. 

Eligible subgrant properties must be listed in the National Register of Historic Places or determined eligible for listing at the National, State, or local level of significance and located within rural (non-urban) communities with populations less than 50,000. State Historic Preservation Offices, Tribal Historic Preservation Offices, Certified Local Governments, and non-profits can now apply for funding that will in turn be subgranted to rural communities in their jurisdictions.

In September 2019, this grant program was renamed to honor the legacy of long-time Vermont preservationist Paul Bruhn. The program was formerly named the Historic Revitalization Subgrant Program (HRSP).

Application packages must be submitted using grants.gov in response to a notice of funding opportunity number under Catalogue of Federal Domestic Assistance (CFDA) 15.904.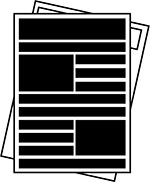 Program Fact Sheet
A
short summary of the Paul Bruhn Historic Revitalization Grant Program
that has general information on funding priorities, project and applicant eligibility, and upcoming important due dates and deadlines.
Fact sheets are intended to provide an overview of the grant program. Full application details and requirements will always be outlined in the Notice of Funding Opportunity posted to grants.gov.
Helpful Links for Grantees and Applicants
To learn more about the ways that the National Park Service is connected to the preservation of historic sites nationwide, check out the links below. Feel free to look up specific properties listed as National Historic Landmarks or properties listed in the National Register of Historic Places using these sites.
Last updated: October 27, 2021