Fund a Preservation Project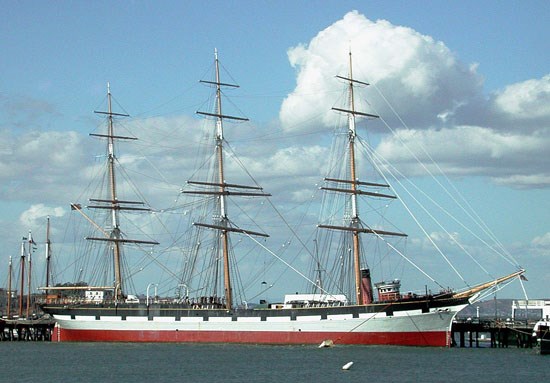 Historic Tax Credits & Financial Assistance
Preservation projects include a wide range of activities from bricks-and-mortar rehabilitation to neighborhood surveys and documentation efforts.
Funding a preservation project often requires a complex combination of public and private dollars. Listed on this page are the funding opportunities administered by the National Park Service. Additional funding sources include other federal agencies, state, and tribal historic preservation offices, private foundations, and community development organizations.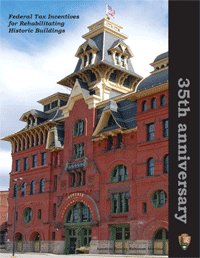 Tax Credits
The Federal Historic Rehabilitation Tax Credit is a 20% federal income tax credit for the rehabilitation of historic income-producing buildings. It provides an incentive to private developers to preserve historic properties and often close a financial gap necessary to make projects a reality.
Historic Preservation Fund
The Historic Preservation Fund supports a variety of projects in communities across the United States through grants for technical assistance and capacity building in state governments, local governments, and tribal governments. We directly fund projects in support of historic places in communities in more than 200 recognized tribes, all 50 states, the District of Columbia, the territories, the 3 Freely Associated States, and more than 2,000 localities. Our work supports historic properties and place-based identity, key components to the social and economic vitality of our communities.

Explore more about the Historic Preservation Fund and the grant programs we administer that fund a wide variety of preservation projects.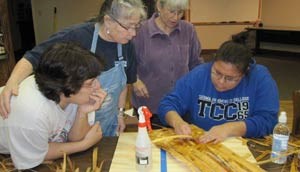 Historic Preservation Fund Grant Programs
State Historic Preservation Office grants
Tribal Historic Preservation Office grants
African American Civil Rights Grants
Disaster Recovery Grants
Historically Black Colleges & Universities (HBCUs) Grants
History of Equal Rights Grants
Paul Bruhn Historic Revitalization Grants Program
Save America's Treasures Grants
Tribal Heritage Grants
Underrepresented Community Grants
Historic Preservation Fund Grant Programs Accepting Applications
Resource Preservation Grants
Several programs that focus on specific historic and cultural resource types offer grants.
American Battlefield Protection Program grants: eligible activities include land and easement acquisition, planning, interpretation, and battlefield restoration.
NAGPRA grants: Grants for consultation and documentation as well as repatriation activities for Native American cultural items, including human remains, funerary objects, sacred objects, and objects of cultural patrimony.
National Maritime Heritage grants: Grants for education and preservation projects related to historic maritime resources.
Research and Technology Grants
Preservation Technology and Training grants
are available to undertake innovative research or determine ways to adapt existing technology with the goal of providing solutions to national needs in the field of historic preservation.
More Information on Grants & Financial Incentives
Last updated: November 16, 2022