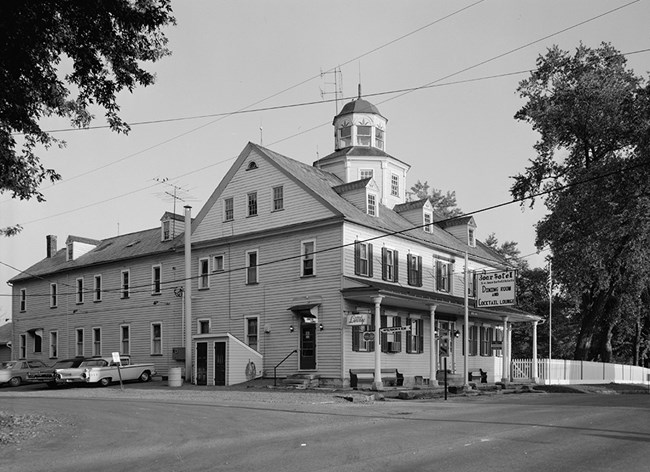 The State, Tribal, and Local Plans & Grants (STLPG) division provides preservation assistance through a variety of programs. STLPG administers a number of grant programs that preserve America's historic places and diverse history. STLPG develops and delivers technical assistance and guidance in historic preservation to a broad audience, including States, Tribes, local communities and Federal agencies.
---
The National Park Service State Historic Preservation Program assists the 50 States, the District of Columbia and the Territories as partners in preservation. Together we work toward preserving the places that give our nation its cultural identity. Historic Preservation Fund (HPF) grants are awarded annually based on an apportionment formula. This includes the required minimum 10% pass-through to support local preservation projects.
The National Park Service Tribal Preservation Program assists Indian tribes in preserving their historic properties and cultural traditions through the designation of Tribal Historic Preservation Offices (THPO) and through annual grant funding programs. Two important grant programs that are funded through the Historic Preservation Fund resulted from Keepers of the Treasures report. These are the formula grants to the Tribal Historic Preservation Offices, and the competitive Tribal Heritage Grants to Federally recognized tribes, Alaskan Natives, and Native Hawaiian organizations.
The Certified Local Government (CLG) Program is the official preservation partnership connecting local, state, and Federal governments to help communities save their irreplaceable historic resources. Through the certification process, communities make a local commitment to historic preservation. This commitment is key to America's ability to preserve, protect, and increase awareness of our unique cultural heritage across the country. CLGs are eligible to receive at subgrants of the annual apportionment to States.