Publications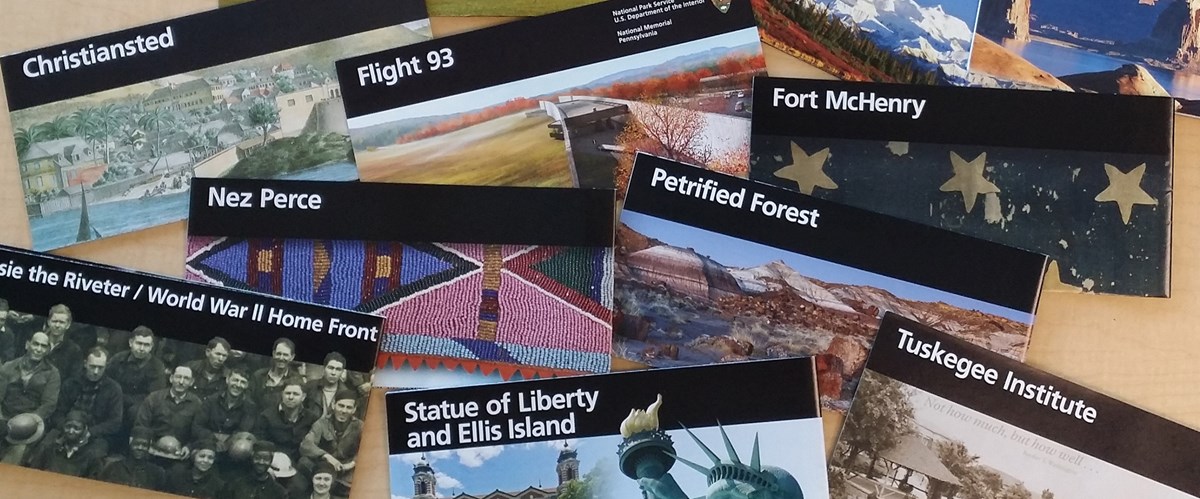 You're probably familiar with the black-band Unigrid brochures as the source for basic information and colorful maps. But look closer: NPS brochures convey agency identity, park sites' national significance, critical safety and stewardship information, and a sense of relevance for diverse audiences. Historic photos take you back in time, and original illustrations take you far beyond what you can see with the naked eye. All this in a piece of paper that averages pennies per copy! Plan a new or revised Unigrid brochure with us today.

Please note: we do not stock individual park brochures here. You will have to contact the parks individually to make your request. You can find a list of all the parks here.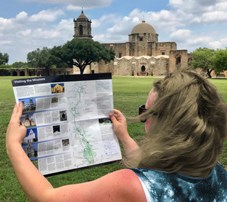 Maps
Find your park with a map. Maps feature the places you most want to visit—visitor centers, scenic viewpoints, hiking trails, and where to get a bite to eat. Learn more about maps or download park maps.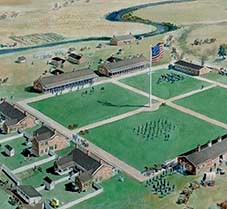 Illustrations
Illustrations are a central element in many park publications. They bring to life parks' stories often showing events, places, and features that can no longer be seen today. Many illustrations originally commissioned for brochures are also used in used in exhibits and other media, or they become posters and postcards for sale in park bookstores.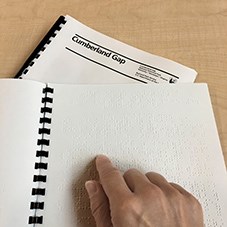 Braille Booklets
Transcribed from park's official Unigrid Brochures, these booklets are published shortly after a new brochure is printed. Braille booklets are available at most park visitor centers. More than 150 additional copies are available through the Library of Congress, National Services for the Blind and Physically Handicapped. Parks are encouraged to post brf files (braille-ready-files) on their accessibility web pages for visitors to download and emboss their own copies. See the HFC Braille Publication Guide for information on how to prepare reprints of Unigrid braille booklets or produce braille for other park-produced publications.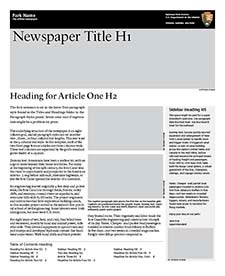 Park-produced Publications
Many parks produce visitor publications such as rack cards, site bulletins, newspapers, posters and more. Several templates are available to help parks design and produce publications within the NPS Graphic Identity system.

*Note, employees must be connected to the VPN to access these.
Last updated: September 9, 2020