Aviation Careers
A Challenging and Rewarding Career
The excitement and skill of flying, combined with incredible scenery and the opportunity to help people -- that's what awaits you when you begin a career in National Park Service aviation. Obtaining an NPS aviation job is challenging and very competitive, but it can be one of the most rewarding and meaningful jobs you could ever do. Here you will learn about the types of aviation jobs available in the National Park Service and about how to work towards obtaining such a job.

Visit the Aviation Program pages to learn more about the specific requirements for aviation jobs in the National Park Service.

View the current listings of aviation jobs available in the National Park Service. All job opportunities are listed on the federal government job site, USAJobs.gov.
NPS Aviation Jobs Information
Types of Aviation Jobs
Seasonal and full-time positions with the NPS that relate to aviation and their basic duties and qualifications.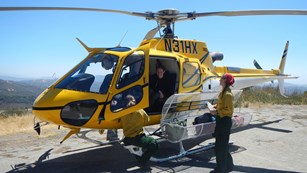 How to Obtain an Aviation Job
Many opportunities exist to work in a national park. Learn more about aviation-related careers and basic duties and requirements.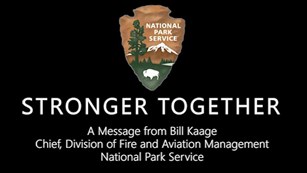 A message from the Chief
Chief of the Division of Fire and Aviation Management issued a statement on July 14, 2020 to show support for racial equity and equality.
NPS Aviation Employment Listings
Current Job Opportunities
Last updated: January 14, 2021