Learn About the Park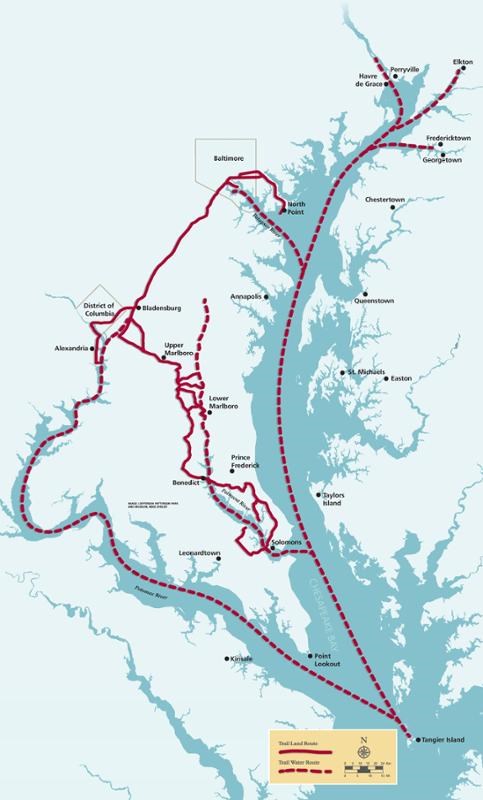 What is a National Historic Trail (NHT)?
A national historic trail is a long-distance route that follows and commemorates a historic path of travel that changed the history and character of the U.S. Today the route offers opportunities to visit surviving sites, trail segments, and defining places of history and learn about the diverse stories they tell.
What is the Star-Spangled Banner National Historic Trail?
The Star-Spangled Banner National Historic Trail, established by Congress in 2008, is a 560-mile land and water route that tells the story of the War of 1812 in the Chesapeake Bay region. The trail traces American and British troop movements, introduces visitors to communities affected by the war, and highlights the Chesapeake region's distinctive landscapes and waterways. It connects historic sites in Maryland, Virginia, and the District of Columbia and commemorates the events leading up to the Battle for Baltimore, the aftermath of which inspired Francis Scott Key to write the words that later became the U.S. national anthem.

The Star-Spangled Banner National Historic Trail is one of 19 national historic trails administered by the National Park Service and one of 30 trails in the National Trails System.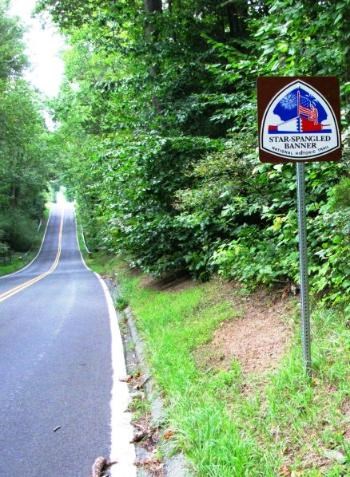 Where does the Trail go?
Visit the Map page to see an interactive map of the Trail route throughout the Chesapeake Bay and into Maryland, Virginia, Washington, D.C., connecting over 100 partner sites along the way! On this page, you will also find a digital copy of the Trail's brochure and Byway travel guide.
How to you experience this Trail?
Drive, bike, paddle---there are many ways to explore this route! Check out the Things to Do page for more ideas.
Is the Trail just about the U.S. national anthem?
Not at all! The Trail and its partner sites tell a rich diversity of stories related to the War of 1812 in the Chesapeake--stories about the household of women who made flag the 30'x42' foot garrison flag for Fort McHenry, the enslaved people who sought their freedom with the British forces, and the local citizens who took up arms to protect their homes against the world's superpower (just to name a few). There are many stories that tell the Trail's history--learn more!
Additional Trail Resources
Last updated: September 22, 2023