Fighting Along the Rails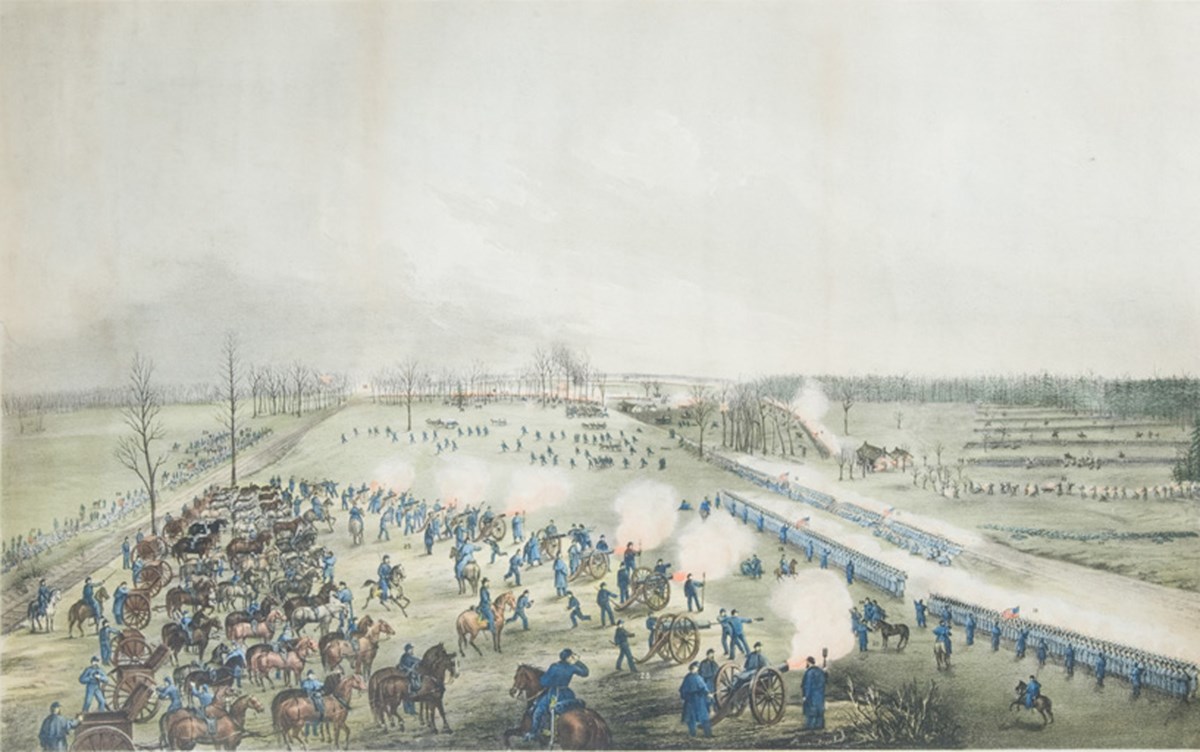 The Nashville & Chattanooga Railroad remained quiet through the Stones River Campaign. Although a few trains arrived in Murfreesboro bringing men and supplies to the Confederate Army of Tennessee just prior to December 26, 1862, once the Union Army of the Cumberland began moving out of Nashville, the valuable engines and cars of both sides remained safely beyond the conflict zone.

That doesn't mean the railroad played no role in the battle. Confederate Gen. Braxton chose to bring his army to Murfreesboro in part to place them across the enemy's primary supply line for any attempt to reach Chattanooga.

On the afternoon of December 31, 1862, dozens of Union cannon took position on the slope from the Nashville Pike to the raised railroad bed. The massed Union artillery firing from this high ground broke wave after wave of Confederate attacks ensuring the Army of the Cumberland's lifeline back to Nashville remained in friendly hands.


Last updated: January 4, 2021