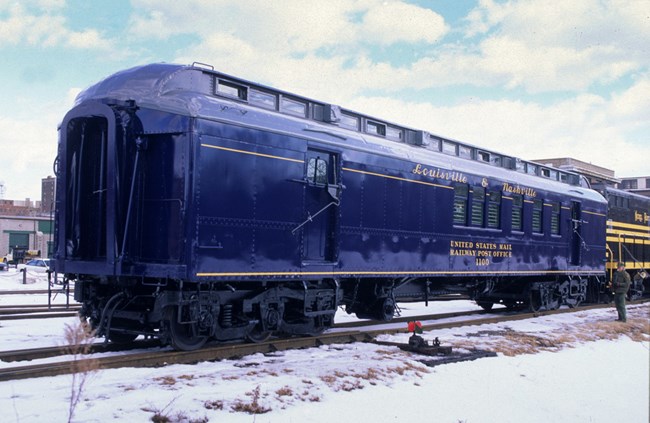 Before tweets, texts and emails, people communicated using written correspondence - letters, postcards and such. The U.S. Post Office Department - now the US Postal Service - employed thousands to collect, sort and deliver these letters, along with newspapers, magazines and small parcels. The Railway Mail Service was a significant mail transportation service in the U.S. during the time period from the mid-19th century until the mid-20th century. The RMS, or its successor, the Postal Transportation Service (PTS), carried the vast majority of letters and packages mailed in the U.S. from the 1890s until the 1960s.

Join a Park Ranger or a Volunteer to tour and learn more about Louisville & Nashville #1100 Railway Post Office Car, built in 1914 and restored at Steamtown NHS in 1999. Displayed inside our History Museum, you'll also learn about the fascinating history of the Railway Mail Service and the special employees who worked aboard these unique railroad cars.

Departs from the Visitor Center. Included in the Park Entrance Fee.