Short Train Rides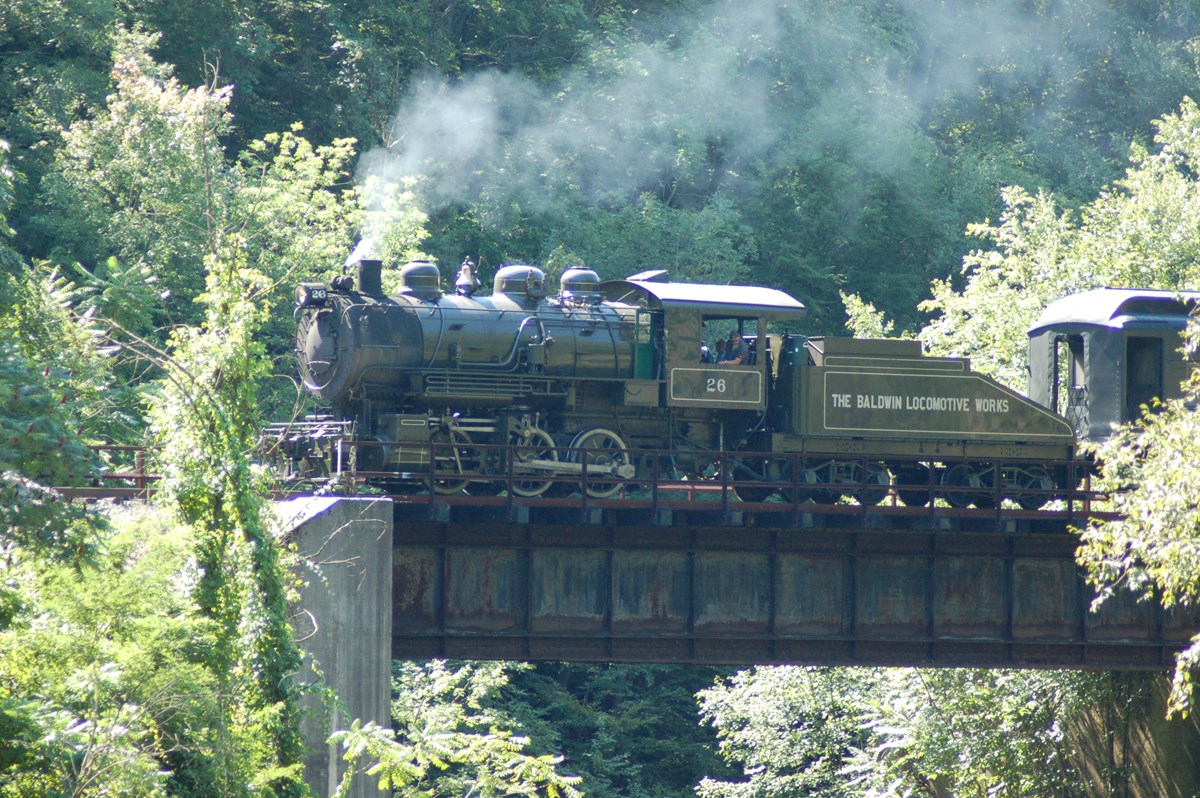 Steamtown's seasonal train rides offer one of the most unique National Park Experiences. Interested in spending some time on a train, but perhaps you don't have the time for a full day excursion? Our short train rides may be just what you're looking for!

Scranton Limited: a 3-mile round trip ride lasting approximately 30-minutes. The locomotive travels through the rail yards, crosses the Lackawanna River, passes the historic Radisson at Lackawanna Station hotel and stops at the University of Scranton before returning to the Steamtown boarding area.

Caboose Experience: a short 15-20-minute ride in our historic caboose within the park boundaries. It gives visitors a chance to experience what life was like at the back of the train. This experience is included with the purchase of a Scranton Limited ticket.

Beginning Saturday, May 14, 2022:
The Scranton Limited or the Caboose Experience will operate on Fridays, Saturdays, and Sundays, as staffing permits. Departure times are: 10:30am, 11:30am, 1:15pm, and 2:30pm.
Tickets are $6.00 for adults and kids over the age of 5; kids 5 and under are FREE. Tickets must be purchased on-site at the Information Kiosk, the day of your visit.
Seating availability on Short Train Rides is first come, first served; we recommend getting in line 15-20 minutes ahead of scheduled departure time. Tickets are valid all day and for ANY departure time on the date of purchase.
NOTICE:
The NPS has updated its masking guidance based on the CDC's new COVID-19 Community Levels tool, which helps communities decide what prevention steps to take. Masking requirements in NPS buildings and on train rides at Steamtown NHS are based on local conditions.
Train rides are subject to cancellation due to mechanical issues, inclement weather, or crew availability.
The health and safety of our visitors, employees, volunteers, and partners continues to be paramount. While the listed areas are accessible for visitors to enjoy, services may be limited. The CDC has offered guidance to help prevent the spread of COVID-19. We will continue to monitor all park functions to ensure that visitors adhere to CDC guidance for mitigating risks associated with the transmission of COVID-19 and take any additional steps necessary to protect public health.
Refund Policy
In the event you miss your short train ride, either the Scranton Limited or Caboose Experience, we can put you aboard the next ride as long as its not sold out or was the last train of the day.


Last updated: November 1, 2022