Educators are invited to bring their students to Steamtown National Historic Site to participate in one of several curriculum based programs!
Steamtown NHS offers several education programs that allow students to explore many different topics ranging from measurements and standards to the geology of Pennsylvania. Click on a feature below to find out more about a secific program.
Read More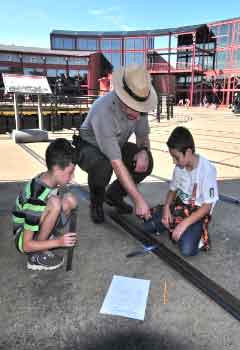 Railroads, Rivers and You!
Attention educators! Steamtown NHS proudly presents this STEM-related program, one in a series of three curriculum-based programs available!
Read More