Port Oneida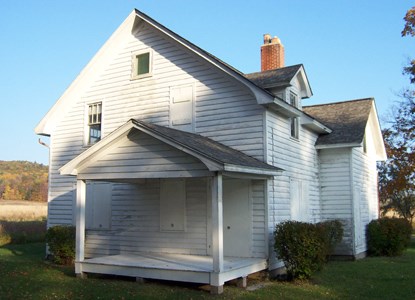 The farms of the Port Oneida area are typical of the turn of the century farms throughout the Midwest. It is rare, however, to find such a large collection of older farms that are free from modern development. The district is historically significant because it conveys the land use practices, architecture and evolution of agricultural technology common to subsistence farms of the upper Great Lakes region. Port Oneida was farmed for over 100 years; the houses and fields passed down from generation to generation.

Learn about the history of Port Oneida and life on the farms at the Port Oneida Farms Heritage Center. The center has something for the whole family. Explore the farmstead, take in the exhibits, go on a history hunt, play an old-fashioned game, have a picnic on the grounds.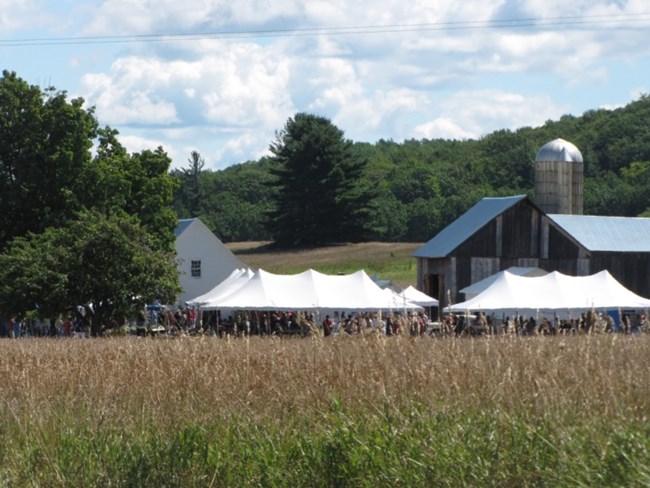 Come to the Fair!
Once a year, on the second Friday and Saturday in August, the Port Oneida Fair displays the crafts, skills, and talents that made rural life productive and enjoyable during the late 1800's and early 1900's. You can see oxen and horses pulling harvesting hay, ride in a horse-drawn wagon around the Dechow farm, watch artists and craftsmen at work, and much more. These pictures show a few of the activities during the fair. Most of the year, Port Oneida is a quiet pastoral area where you can explore the old farmsteads and get a sense of this little farming community.
Come to the Port Oneida Fair and experience the arts, crafts, and farming life of the past.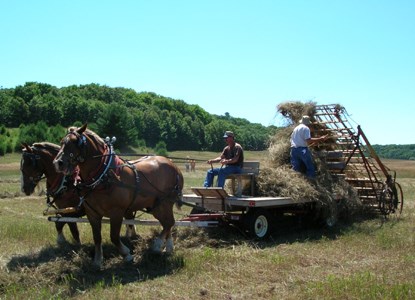 Take a Virtual Tour of the Port Oneida Rural Historic District through this section of the web site, and then come visit and take a driving tour of the area and see it for yourself. As you look at some of these farms, you might want to know what some of the farm buildings were used for. Browse our Farm Building Description page.


Last updated: September 9, 2022