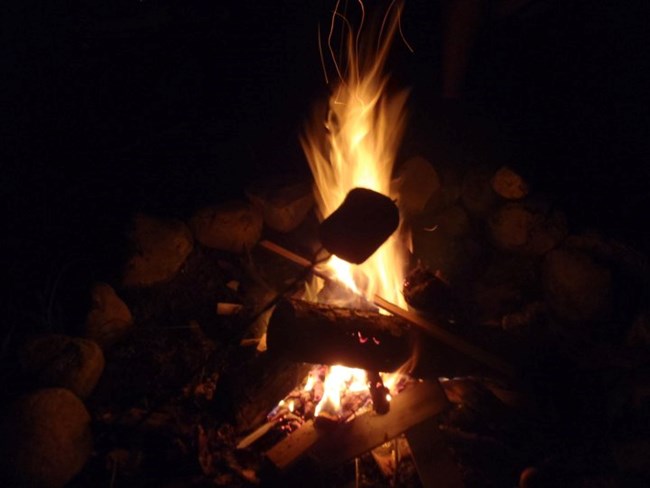 Campfires--we love them: sitting around a crackling fire, roasting a marshmallow to perfection, dodging smoke in your eyes, watching mesmerized as the flames dance. Unfortunately, bringing firewood into the park – and all the insects and diseases that may be hiding on it – puts our forests at risk. Bringing firewood into the park from anywhere else can rapidly spread destructive pests and diseases, as it did the emerald ash borer.
The Lakeshore has a firewood policy that will allows campers the warmth of their fires and helps prevent and slow the spread of forest pests and diseases, such as hemlock woolly adelgid, beech bark disease, Asian longhorn beetle, and oak wilt.
The firewood policy states that campers may only use firewood acquired from vendors approved by the Lakeshore (see below) and may not bring firewood from home or anywhere else. The Lakeshore requests everyone's help in protecting our forests.