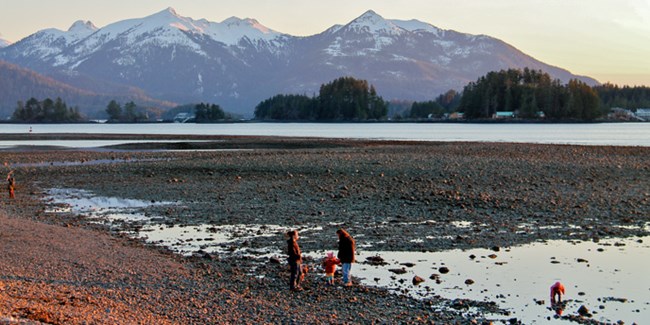 Mission
The overall management of Sitka National Historical Park emanates from the 1916 Organic Act that created the National Park Service to:
promote and regulate the use of the Federal areas known as national parks, monuments, and reservations ... to conserve the scenery and the natural and historic objects and the wild life therein and to provide for the enjoyment of the same in such manner and by such means as will them unimpaired for the enjoyment of future generations.

Park management and policy adheres to the reasons stated by Congress and the president for establishing Sitka National Historical Park as a unit of the national park system. This significance is described in the park's purpose statement:
Sitka National Historical Park preserves and interprets, for public benefit, a culturally and historically significant landscape that tells the story of Southeast Alaska Native peoples, signature totemic art form, the 1804 Battle of Sitka, and Russian exploration and colonization.


About Us
Welcome to Alaska's oldest federally designated park! It was first established in 1910 as a national monument and then became a national park in 1972. Check out the park statistics webpage for other fun and important facts. Our staff helps to manage this legacy and to protect the park's cultural and natural resources.
Engage with Sitka National Historical Park
Help the park manage and protect your natural and cultural resources by engaging with the park or one of its valuable partners. You can support the park by volunteering, making a donation, or by providing valuable comments on park plans and management. For a rewarding hands on experience, take things one step further and work with us.
Park Laws, Policy, and Planning
A variety of laws and policies, including the current Superintendent's Compendium, help the park maintain its resources unimpaired for the enjoyment of future generations. Park planning also plays a vital role in accomplishing this goal. People looking to commercially film or photograph the park can help by following these regulations.