Work With Us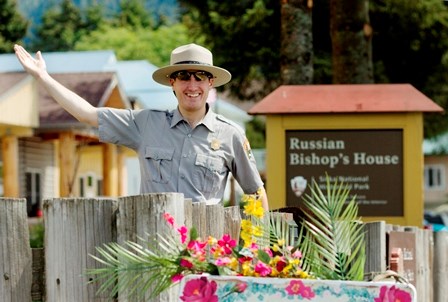 This job posting has been extended to March 16
Job Opening: March 2, 2018–March 9, 2018
Alaska Local Hire Maintenance Worker, WG-4749-05
Eligibility:
Any U.S. citizen who, by reason of having either lived or worked in the Sitka area of consideration, has acquired special knowledge or expertise regarding the natural or cultural resources of the park. The areas considered within Sitka are: Baranof Island, which includes the communities of Sitka and Port Alexander, and small communities of a seasonal nature including little Port Walter, Baranof Warm Springs, Biorka Island and Warm Springs Bay, Admiralty Island, including Angoon, Chichagof Island including Hoonah, and the nearby City and Borough of Juneau. Applicants will not qualify for this position if they have only lived and worked in the areas consideredon a temporary seasonal basis. Short seasonal residency Is not qualifying as this would not provide the level of knowledge or expertise that is gained through experiencing the range of climatic conditions and associated impacts on the resources.
Materials:
Working for the National Park Service can be a rewarding experience. Sitka National Historical Park occasionally has paid temporary and permanent positions available. Volunteer opportunities may be available at any time.
Jobs Typically Available
Temporary Positions
These positions can not exceed 1039 hours in a calendar year, or about six months; employees hired in temporary positions generally work May-September. Vacancy announcements will be posted on USAJobs. The following positions are typically available each summer:
Park Ranger and Park Guide (Interpretation)

Presents formal interpretive programs such as talks and walking tours. Conducts guided tours of the Russian Bishop's House. Provides information to the public at the Visitor Center.
Maintenance Worker

Duties may include the maintenance of roads, trails, equipment, buildings, and grounds.
Operates the Visitor Center and greets visitors at the Russian Bishop's House.
Federal Employment Sites

National Park Service

This link provides basic information on jobs available with the National Park Service.
Office of Personnel Management

This clearing house for federal job information is updated daily. You can search for jobs by specific federal agency. By typing "park" as a keyword, you can search listings for jobs with the National Park Service.
Volunteer Positions

Sitka National Historical Park depends on its volunteers. Our volunteer program allows the site's staff to accomplish a wide range of activities that cannot always be done with limits of money and staff.


Last updated: March 8, 2018