Trail Safety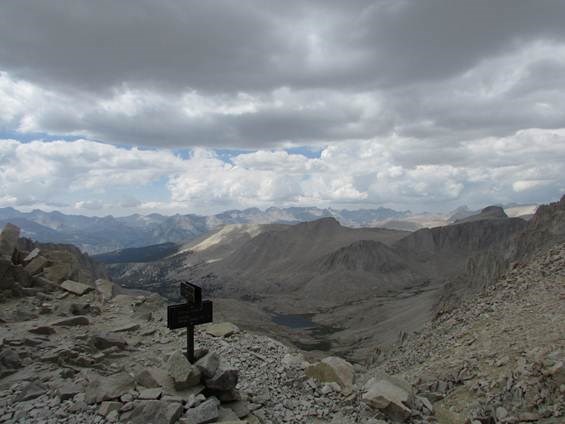 The exhilaration and empowerment provided by wilderness is due, in part, to its unpredictable nature. Clear blue skies may greet you when you wake, but conditions can change quickly. By midmorning you may find yourself wrapped in a strong wind, with dark clouds on the horizon.
Wilderness travel requires self-reliance, mental and physical strength, and thorough preparation. Make sure you're ready for anything this wild environment might send your way.
Hiking in Hot Weather
Hikers may encounter high temperatures, often above 100 F, during the summer and early fall months. Please carry and drink plenty of water. Bring hats, sunscreen, and light-colored clothing to protect you from the sun which is especially strong at higher altitudes.
Giardia
Giardia may be present in lakes and rivers within the Parks. Don't drink untreated water! Treat water with iodine, filters or boil for at least 3 minutes.
Poison Oak
Poison oak is a shrub common in the foothills up to 5,000 feet. To avoid encountering poison oak, learn to identify it. Poison Oak is often red in the fall with whitish berries, bare in the winter, and shiny green leaves in groups of three in the spring. Remember: leaves of three, let it be!
Hiking at High Altitude
Altitude sickness is an illness that can occur when at high altitude (typically above 8,000 feet or 2,400 m). Symptoms of mild to moderate altitude sickness include dizziness, fatigue, headache, shortness of breath and rapid heart rate. The best treatment for altitude sickness is to descend to a lower altitude.
Hypothermia
Hypothermia is a life-threatening condition which can occur year-round and in temperatures as high as the 60s. Stay dry and snack often. If others don't respond to the need for warmer clothes or are stumbling, forgetful, or extremely tired and drowsy, get warm sugary drinks into them immediately. Get them into dry clothing, sleeping bags, and shelter. If symptoms continue or worsen, seek medical help immediately.
Bears and Food Storage
Properly store all food and related supplies left at the trailhead, including ice chests. Don't leave your backpack and walk off to take a photograph. Bears know packs are a source of food. Never approach any bear, regardless of its size. Learn more...
Hiking Around Stock
Hikers should yield to horses and other pack stock. Give them as wide a berth as possible. Slowly and calmly step off to the downhill side of a trail about 2-3 feet. If you approach from behind, calmly announce your presence and intentions. Horses and other pack stock can frighten easily, so avoid sudden movements or loud noises.
Water Crossings
High water, swift currents, and freezing water temperatures can make river and creek crossings hazardous. Conditions can be extremely dangerous in summer when temperatures rise and snow melts, sending more water and debris downstream. Use extreme caution when crossing streams—do not attempt to cross at a trail junction if the water is too high or swift. Seek another location to cross, or turn around. When crossing water, unfasten your backpack waistbelt and chest strap. Use trekking poles or walking sticks. Seek out trail-specific conditions before your trip on the web, or contact the parks' Wilderness Office .
Last updated: July 26, 2019