Trail Safety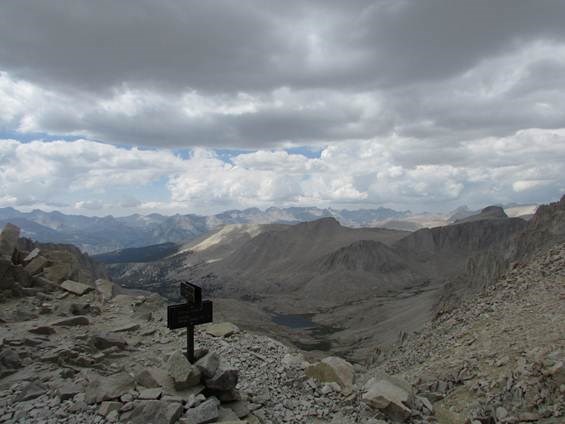 Whether you're taking a short day hike through sequoia groves, or you're on a challenging, extended backpacking trip in the high Sierra, the exhilaration and empowerment you experience is partly due to the unpredictable nature of your trip. Yet, predicting potential safety obstacles before your trip will make for a much more enjoyable experience.

Both day hikes and multi-day backpacking trips require preparation. Clear blue skies may start the day, but weather conditions can change quickly. By midmorning, you may find yourself wrapped in a strong wind, with dark clouds on the horizon. Wilderness travel requires self-reliance, mental and physical strength, and thorough preparation. Make sure you're ready for anything this wild environment might send your way.
The Ten Essentials
The National Park Service reccomends that you review The Ten Essentials Checklist and prepare for your trip based on its guidance. The Ten Essentials reminds hikers and backpackers that vital items should be carried in your backpack for all trips.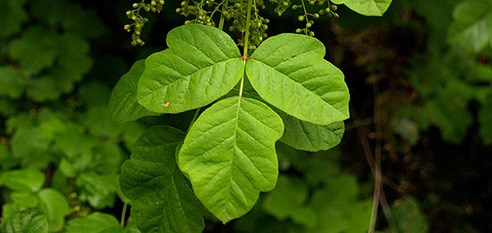 Poison Oak
Poison oak is a shrub common in the foothills up to 5,000 feet. Found year-round, avoid encountering poison oak by learning to identify it. Poison oak is often red in the fall with whitish berries, bare in the winter, and shiny green leaves in groups of three in the spring. Remember: leaves of three, let it be!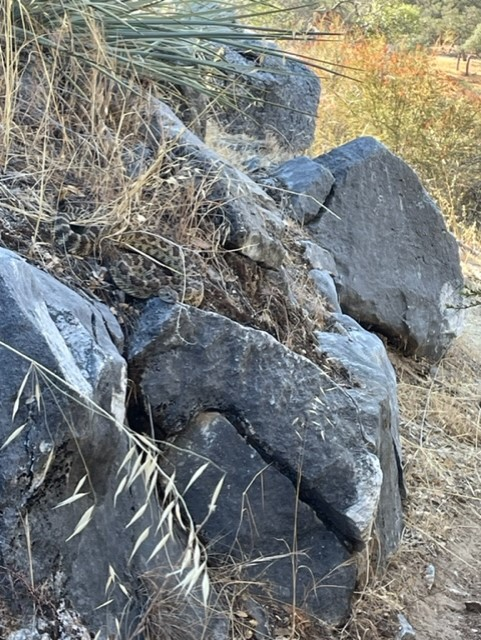 Rattlesnakes
Rattlesnakes are common in the Sequoia foothills and in the Kings Canyon at low elevation. Watch where you put your hands and feet! They are most commonly found in grassy areas and like to hide in and around and even on top of boulders (can you spot the hidden rattlesnake in the photo on the right?). Do not harass or kill them; this is when most bites occur. Bites are rarely lethal, but tissue damage can be severe. If bitten, don't panic; call 911.
Hiking in Hot Weather
At lower elevations, hikers may encounter high temperatures, often above 100° F (38°C), during the summer and early fall months. Please carry and drink plenty of water. Bring hats, sunscreen, and light-colored clothing to protect you from the sun, which is especially strong at higher altitudes.
Giardia
Giardia, an organism that can cause health problems, may be present in lakes and rivers within the parks. If you can't pack in all the water needed for your trip, you must treat your water! Treat water with iodine, filters or boil for at least 3 minutes.
Hiking at High Altitude
Many hiking trails in the parks are at an elevation above 5,000 feet (1,524 m). For people not accustomed to hiking at this elevation, your body may not be acclimated to its lower oxygen levels, which can cause shortness of breath and dehydration. Altitude illness can strike anyone. Allow time for a slow ascent, adjusting gradually to altitude. Be sure to drink plenty of water.
Lightning
Lightning activity in the Sierra during summer months is common. Thunder heads seen far off in the distance can be an indicator of impending lightning activity, and you should seek shelter or lower ground. If you get caught in a lightning event and are unable to seek safe haven, avoid high locations, wet areas, heavily treed places, and rock ledges or overhangs. Crouch low and using your Vibram or rubber soled shoes as an insulator. Crouching on foam-sleeping pad can also provide additional protection.
Hypothermia
This life-threatening condition can develop in any season when exposed to cool air (as high as the 60°F, or 16°C) or water for prolonged periods. Symptoms of hypothermia include shivering, memory loss, stumbling, confusion, and sleepiness—people suffering hypothermia often don't recognize they are in danger. To avoid hypothermia, stay dry. Wet clothes can lose up to 90% of their insulating value. Drink warm beverages and snack frequently. To treat hypothermia, get into dry clothes, sleeping bags, or if possible, return to shelter. If symptoms continue or worsen, seek medical help immediately. Keep a close eye on children who are wet or cold.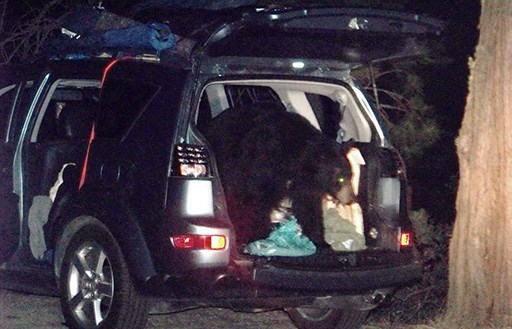 High-elevation Lakes
The inviting emerald-green waters of high-elevation lakes can pose risks. While cooling swollen feet after a long day's hike can be soothing, swimming in snowmelt-fed lakes has lead to cases of hypothermia or drowning. Even just 15 minutes of submersion in frigid waters can be deadly. As muscles become stiff from cold exposure and decreased blood circulation, fine motor skills decrease and swimming becomes difficult. Please use caution at the parks' high-elevation lakes. Never swim alone.
Bears and Food Storage
Properly store all food, scented items, and food-related supplies left at the trailhead inside your car trunk, including ice chests. If your vehicle doesn't have a trunk, place food items low and out of sight, and keep windows closed. Don't leave your backpack and walk off to take a photograph—always stay within arm's length of your food. Bears know backpacks are a source of food. Never approach any bear, regardless of its size.
Hiking Around Horses
Hikers should yield to horses and other pack stock on trails. Give them as wide a berth as possible. Slowly and calmly step off to the downhill side of a trail about 2-3 feet. If you approach from behind, calmly announce your presence and intentions. Horses and other pack stock can frighten easily, so avoid sudden movements or loud noises.
Water Crossings
High water, swift currents, and freezing water temperatures can make river and creek crossings hazardous. Conditions can be extremely dangerous in summer when temperatures rise and snow melts, sending more water and debris downstream. Use extreme caution when crossing streams—do not attempt to cross at a trail junction if the water is too high or swift. Seek another location to cross, or turn around. When crossing water, unfasten your backpack waistbelt and chest strap. Use trekking poles or walking sticks. Seek out trail-specific conditions before your trip on the web, or contact the parks' Wilderness Office.
Last updated: October 2, 2023