Fire Ecology & Research
Visit our keyboard shortcuts docs for details
Duration:

3 minutes, 43 seconds
Fire effects monitors study the effects of fire before, during, and after incidents and prescribed burns, in order to better understand fire's role in the ecology.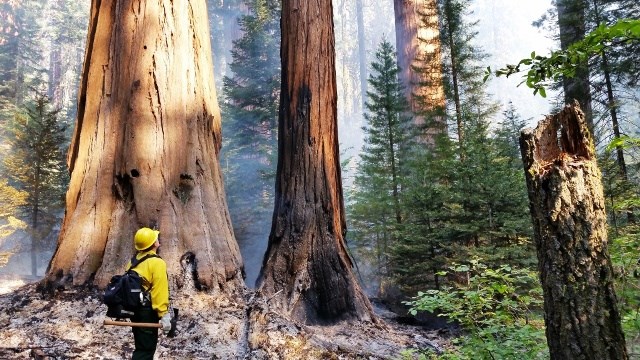 Numerous species of conifers record the occurrence of forest fires. A fire may be recorded as a lesion in an annual ring when living cambium, usually on the margins of a catface, is injuring by the heat of the fire. Over time multiple injuries (fire scars) can occur.
Using dendrochronological crossdating methods actual calendar dates can be assigned to each fire scar. These methods also mean that samples from trees dead for many decades (or centuries) can be utilized so that few living trees need to be sampled.
Research done by the parks' scientists and other researchers have yield a number of fire research papers on a myriad topics that further enhance our understanding.
Last updated: October 10, 2019