Fees & Passes
Overview of entrance requirements
An entrance pass is not required to access Scotts Bluff National Monument.
Other National Park Service sites may require an entrance pass or fee. Depending on your trip plans, an interagency pass may save you money.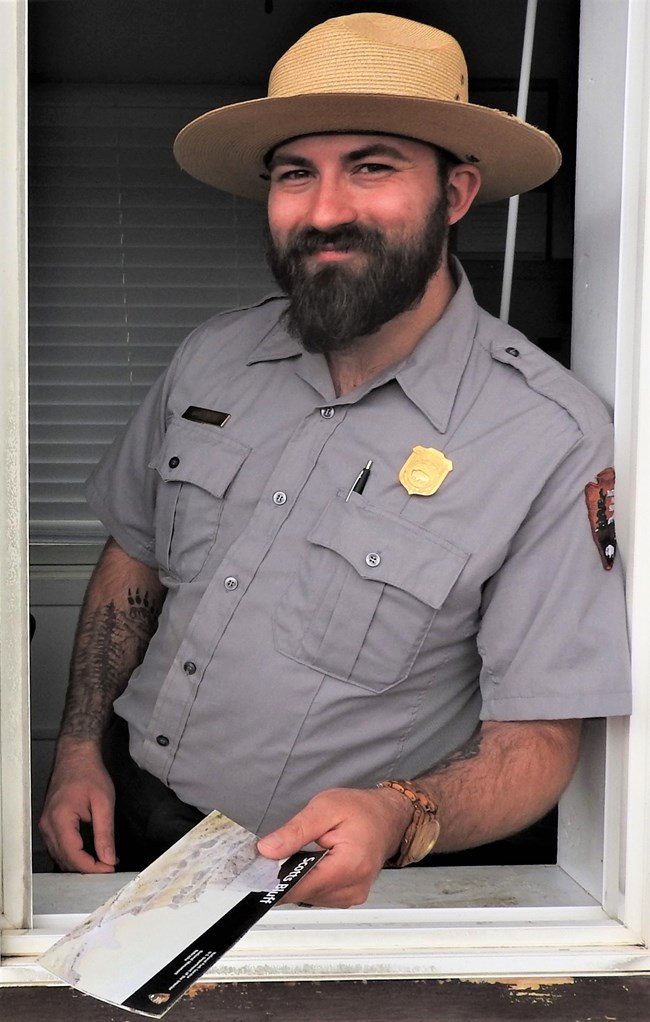 America the Beautiful Interagency Passes
The Annual Pass, Senior Lifetime Pass, and Senior Annual Pass are not sold at Scotts Bluff National Monument. For more information about these passes and to purchase online, visit the USGS Online Store.

Search a list of all federal recreation sites, including national parks, where the passes are issued.
The following passes are still available at Scotts Bluff National Monument:
Please call the Scotts Bluff National Monument Visitor Center at 308-436-9700 to ensure the pass that you qualify for is currently available before visiting the monument.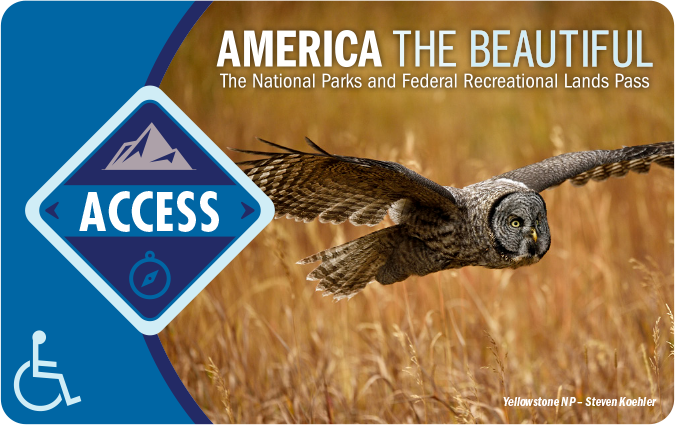 Access Lifetime Pass
Cost: Free lifetime pass
Available for: US citizens or permanent residents with permanent disabilities. Applicants must provide documentation of permanent disability and residency or citizenship.

Find detailed information about this pass on the USGS Store's Access Pass and Frequently Asked Questions webpages.
The Access Pass may provide a 50 percent discount on some amenity fees charged for facilities and services such as camping, swimming, boat launching, and specialized interpretive services.
The Access Pass generally does NOT cover or reduce special recreation permit fees or fees charged by concessioners.
Golden Access Passports are no longer sold. However, these passes will continue to be honored according to the provisions of the pass.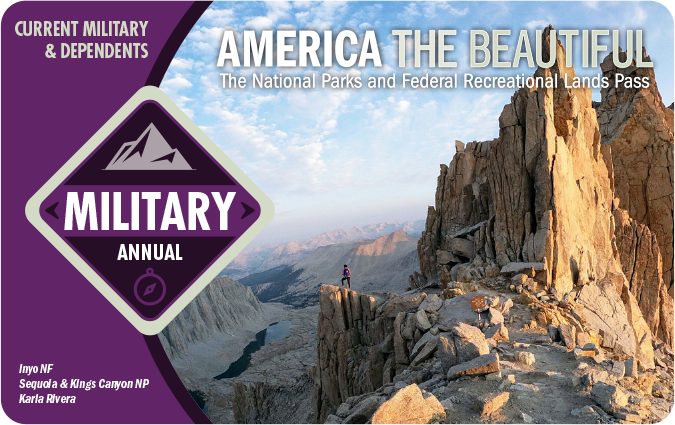 Military Annual Pass
Cost: Free annual pass
Available for:
Current US military members and their dependents in the Army, Navy, Air Force, Marines, Coast Guard, and Space Force, as well as Reserve and National Guard members.

Please check requirements before arriving, such as showing an unexpired Common Access Card (CAC) or Military ID (Form 1173).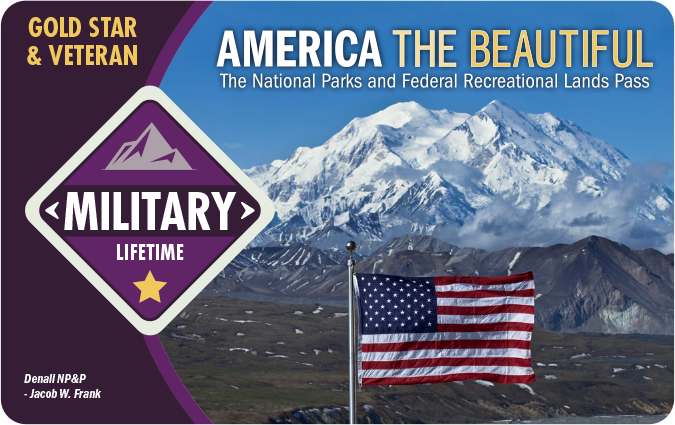 Military Lifetime Pass
Cost: Free lifetime pass

Available for:
Gold Star Families: Because there are no standard, official identification cards, Gold Star Families must self-certify by applying for a Military Pass - Lifetime at https://store.usgs.gov/MilitaryPass or downloading and printing a special voucher to either present to the ranger, exchange for a Military Pass in person, or place on the vehicle dashboard at unstaffed sites. Gold Star Vouchers may be downloaded from https://www.nps.gov/customcf/goldstar/voucher.htm
Veterans: Any individual who served in the U.S. Armed Forces, including the National Guard and Reserves and is able to present one of the following valid forms of identification:
Department of Defense Identification Card (CAC Card, DD Form 2, DD Form 2765)
Veteran Health Identification Card (VHIC)
Veteran ID Card
Veterans designation on a state-issued U.S.driver's license or identification card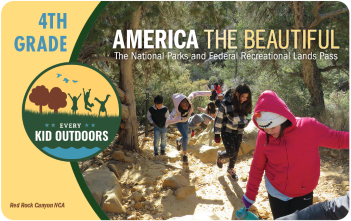 4th Grade Pass
Cost: Free pass valid for the duration of the 4th grader's school year though the following summer (September-August)
Available for: US 4th graders, including home-schooled and free-choice learners 10 years of age, with a valid Every Kid Outdoors paper pass
How to obtain:
Step 1: Obtain a paper pass by visiting the Every Kid Outdoors website and following the instructions.
Step 2: Exchange for the Annual 4th Grade Pass at the Scotts Bluff National Monument visitor center.
NOTE: Digital versions of the paper pass, such as on smart phones or tablets, will not be accepted to exchange for an Annual Fourth Grade Pass.
Find detailed information about this pass on the Every Kid Outdoors website.
Educators can also be involved! Learn more at the Every Kid Outdoors website.


Last updated: September 9, 2023