Fees & Passes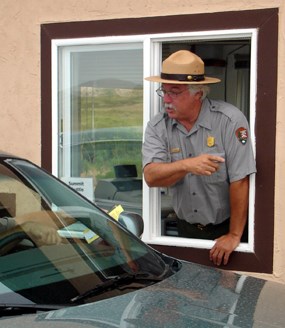 There are no entrance fees for visiting Scotts Bluff National Monument.
American the Beautiful Interagency Passes
The Annual Pass, Senior Lifetime Pass, and Senior Annual Pass are not sold at Scotts Bluff National Monument. For more information about these passes and where to purchase them, visit the USGS Store online at https://store.usgs.gov/recreational-passes

The following passes are still available at Scotts Bluff National Monument:

Access Lifetime Pass
Free - Lifetime pass for any citizen or permanent resident of the U.S. who has been medically determinded to have a permanent disability. Valid for pass holder's lifetime, non-transferable.

Military Annual Pass
Free - Annual pass for current U.S. active duty military and their dependents with valid U.S. Department of Defense CAC card or DoD Form 1173 for proof of identification. Valid one year from month of purchase, this pass is non-transferable.

4th Grade Annual Pass
Free - Annual pass for U.S. 4th graders including home-schooled and free-choice learners with a printed voucher from on the Every Kid in a Park website. Voucher will be exchanged for a pass. Pass is valid from September through August of the year that the student is in the fourth grade.


Last updated: October 29, 2019