Virtual Tour Stop 3
Bemus Heights
Here, on the ridge called Bemus Heights, American soldiers constructed formidable defenses to establish a choke-hold on the Hudson River Valley and prevent the further progress of the southward-invading British Army.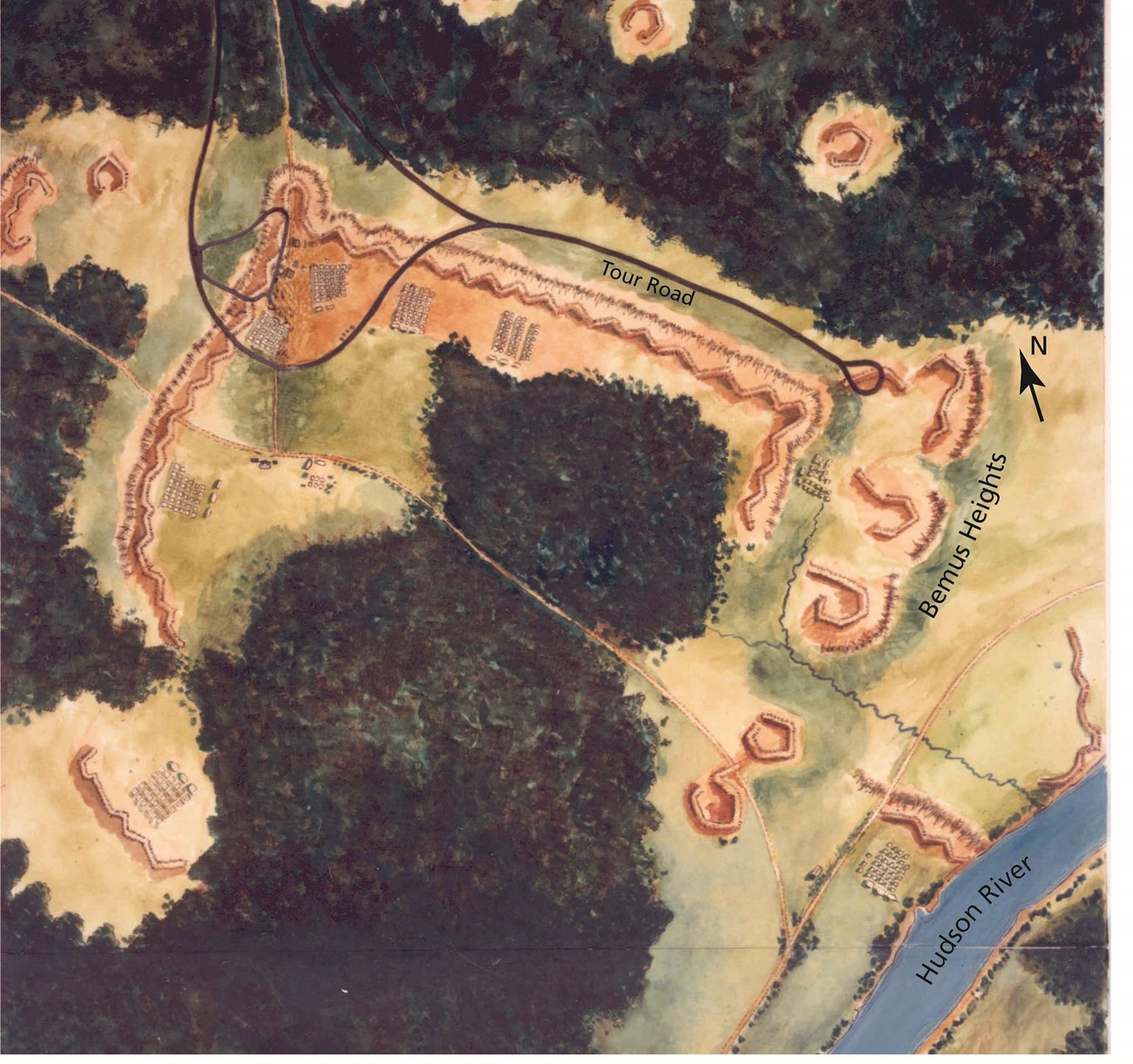 American cannon positions on Bemus Heights could hit the Hudson River and the flood plain. Fortified lines on the flood plain controlled the river road. Rough terrain on the east side of the river prevented the British from moving that way. And the "L" shaped fortified line stretching to the west and then to the south protected the American camp.
The combined American use of terrain and defensive structures forced the British to move inland to the west - a move that precipitated the Battles of Saratoga.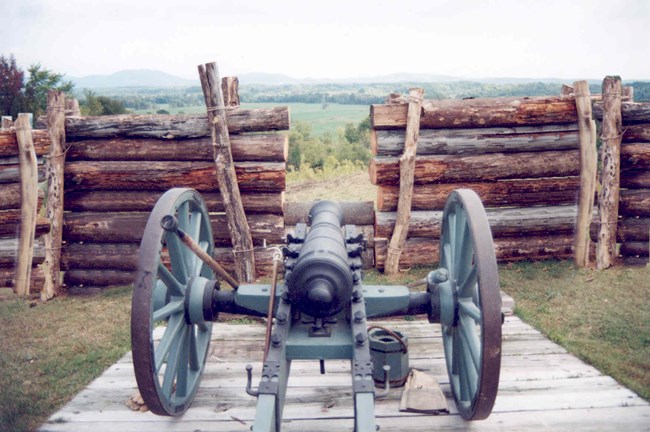 This is essentially the view American soldiers on top of Bemus Heights had overlooking the Hudson River Valley. Any British forces in the valley or on the river would be easy targets.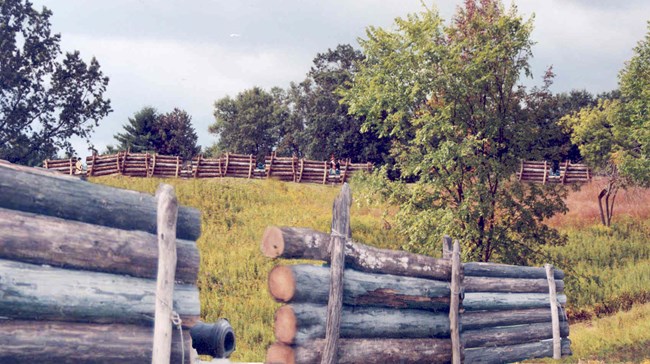 Had the British ever made it this far south, this is part of the view they would have faced: multiple American cannon positioned behind formidable wooden defenses and trained on the valley below.
Last updated: October 5, 2022