Virtual Tour Stop 2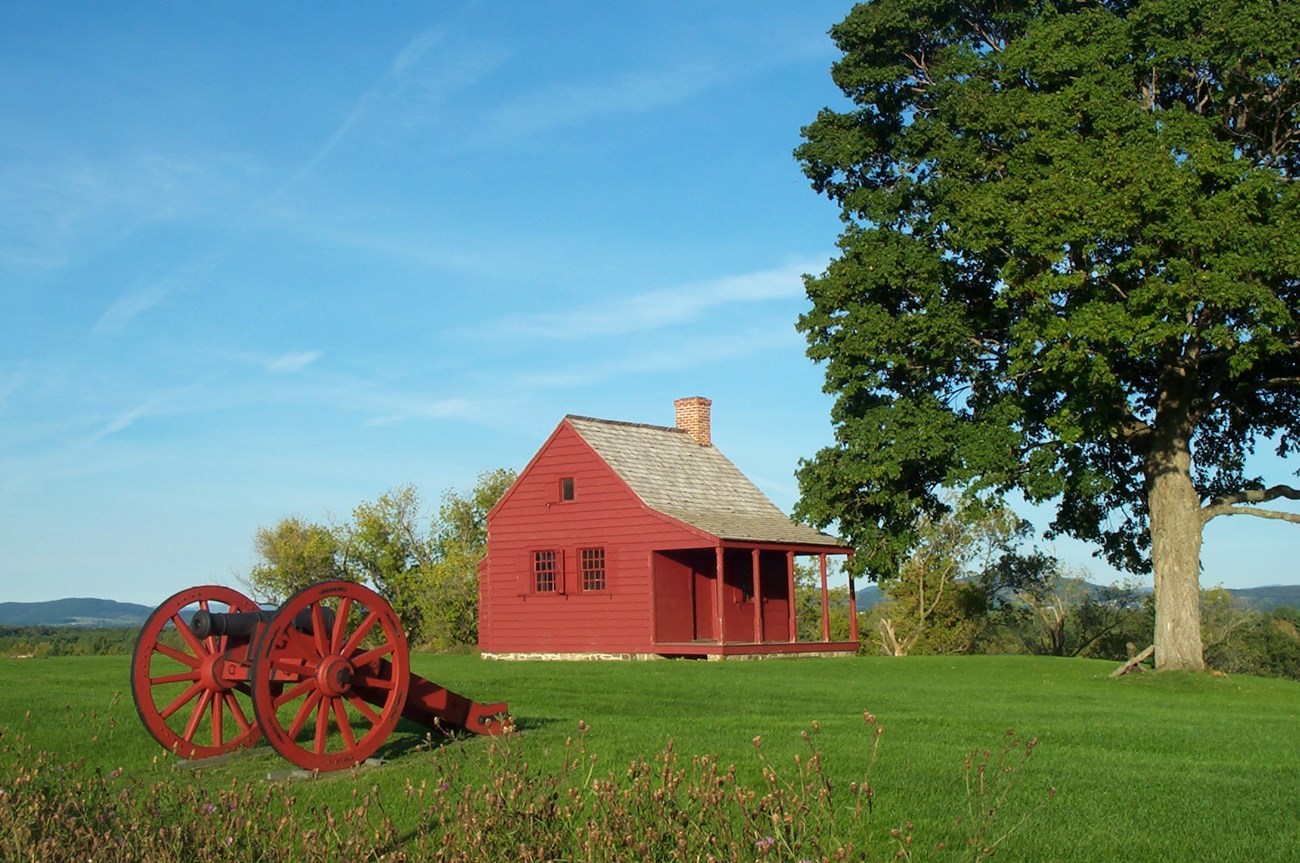 This charming little red farmhouse, with a nearly 360-degree panoramic view of the area, was built by John and Lydia Neilson in 1775 or 1776. A small, humble house, it would come to play an important role in history.
When the Neilsons learned that a southward-invading British Army was moving down the Hudson River Valley, basically through their back yard, John and Lydia joined their neighbors in leaving the immediate area. Lydia went to stay with her parents in Stillwater, about two miles south of the house. John, who was a sergeant in the local American militia regiment, was called up for militia duty.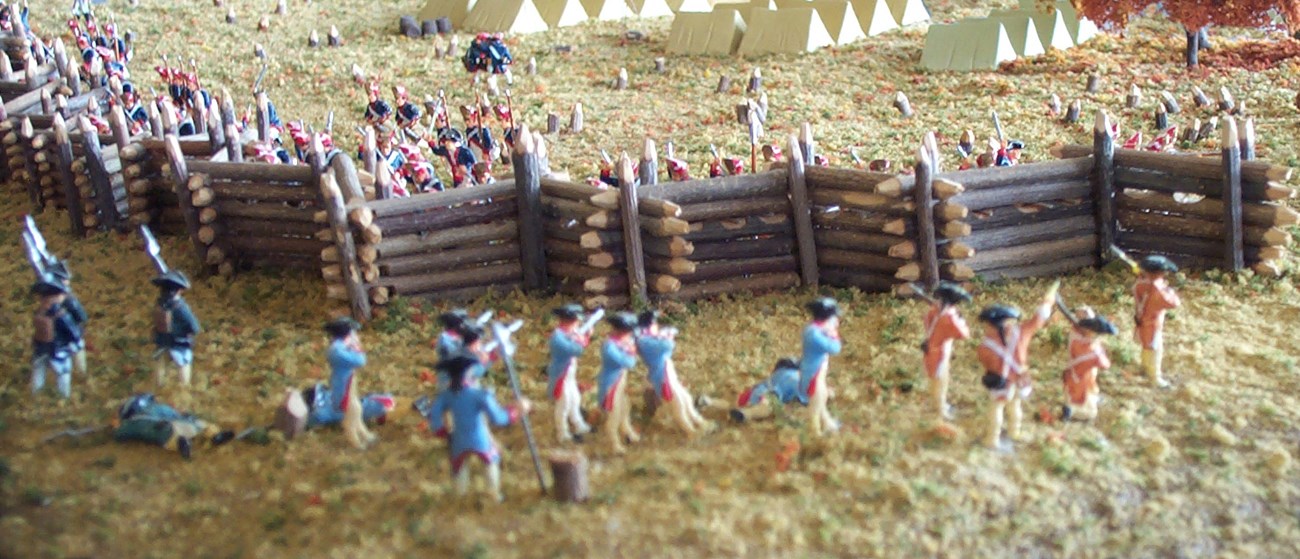 Not long after, on September 12, 1777, the American Army began to build sturdy and intimidating fortifications along the ridge where the Neilsons had built their home. Represented now by lines of white marker posts with blue tops, the fortified walls were several feet high, made of thick logs in a "zig-zagging" line, and had dirt packed against the front of the wall (a few feet thick) as protection against cannon balls.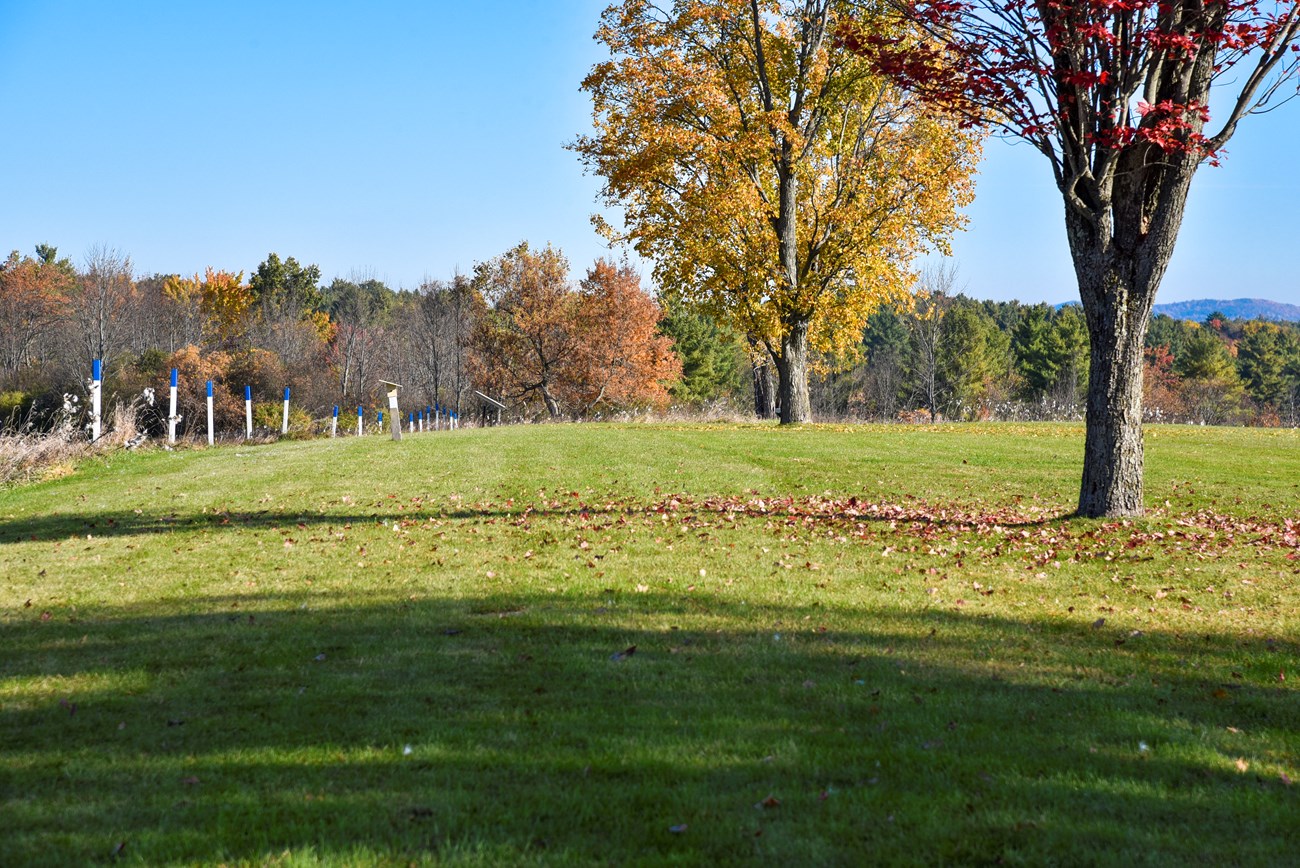 The positions of the fortified walls are noted today with marker posts. American lines on the battlefield are indicated with blue topped posts. British lines, seen later on the tour, have red tops.
Neilson's house was then used by the Americans as a mid-level headquarters. Several high-ranking officers were quartered (slept) here, including General Enoch Poor and General Benedict Arnold. The American commander, General Horatio Gates, had his headquarters in another building, about a quarter-mile south of the house. Right now, the house is furnished as it might have looked when it was being used by these officers.
Many important daily functions of the American Army were managed by the officers here. Their rank permitted them many luxuries while doing these jobs.
Several examples are visible here: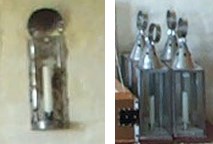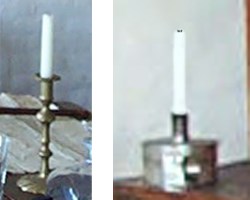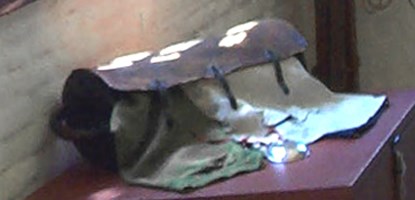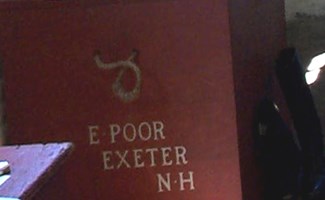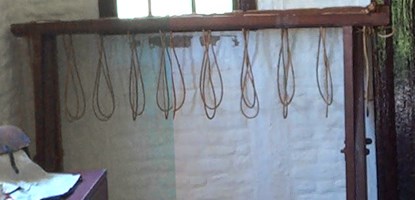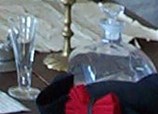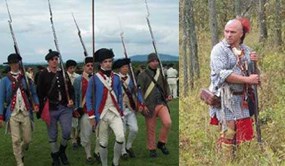 For the regular troops, including Continental Soldiers, Militia Soldiers, and Native American Soldiers and Scouts, these items were luxuries not to be expected.
Last updated: October 6, 2022