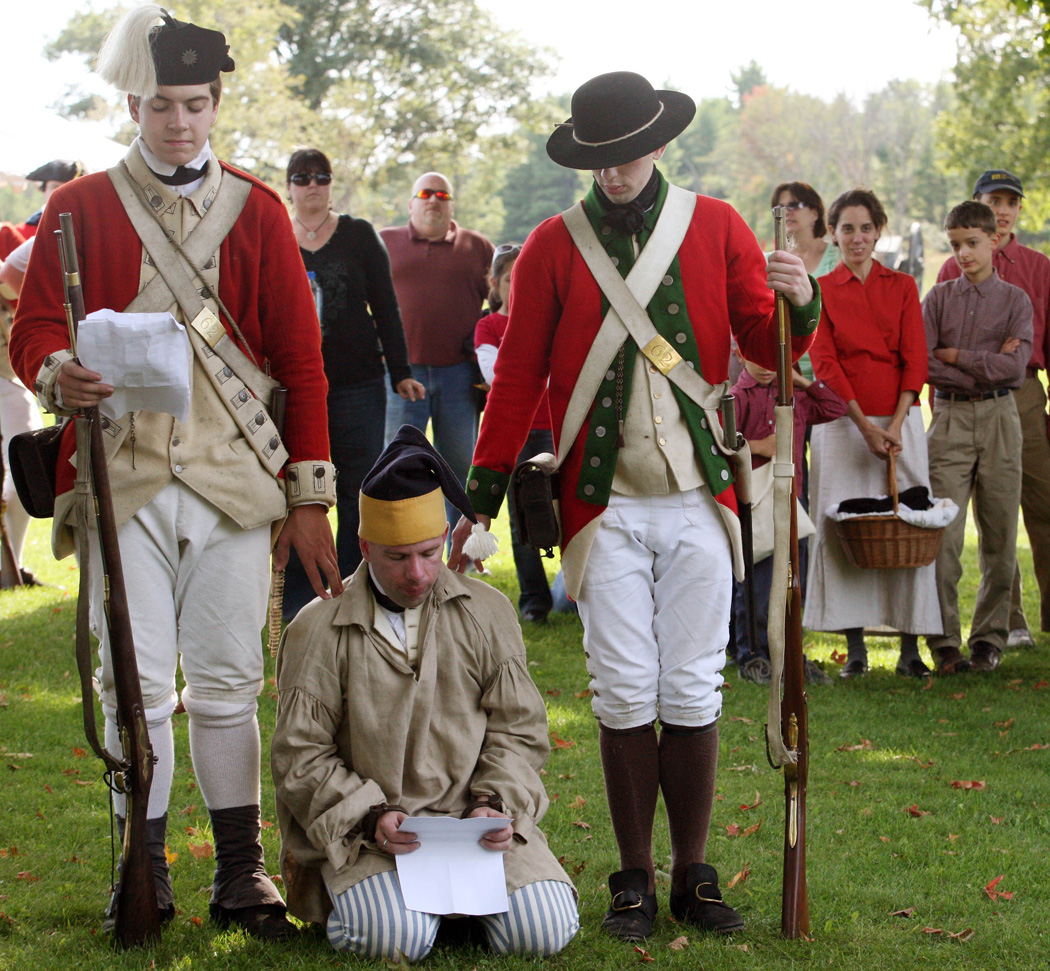 News Release Date:
September 7, 2017 Visit Saratoga National Historical Park at the ca. 1775 Neilson House, the site of "Camp Now or Never", and see men, women, and children living the lives of Continental Army and Militia personnel who inhabited the very same ground in September and October 1777 during the Battles of Saratoga!    
At this 240
th
anniversary of the world's "most important battle of the last 1,000 years", visitors will be surrounded by some of the sights, smells, and sounds of military camp life from the American Revolution. Re-enactors will portray American Continental and militia soldiers and women followers from the 1777 Battles of Saratoga. Join in a historical court-martial and decide the prisoners' fate, listen to soldiers, surgeons, and women as they talk about wartime experiences, and check out what sorts of foods they
really
ate! A special historian-led guided tour of the Freeman Farm battlefield will be offered on Saturday. Special youth activities include setting up tents, musket or cannon drills, and a special scavenger hunt activity!  
On Sunday, there will be a 2:00 PM Wreath Laying Ceremony by Sons of the American Revolution and Daughters of the American Revolution at Tour Road Stop 2. The public is welcome to attend this commemorative wreath laying.  
Join us Saturday and Sunday, September 16-17, 2017 at Saratoga National Historical Park, located on Routes 32 and 4 in Stillwater. The camp will be open Saturday from 9:00 AM to 4:00 PM and on Sunday from 10:00 AM to 3:00 PM.  
The event is free. For more information about this or other events, please call the Visitor Center at 518-670-2985, check the park website at www.nps.gov/sara or follow us on Facebook and Twitter@SaratogaNHP