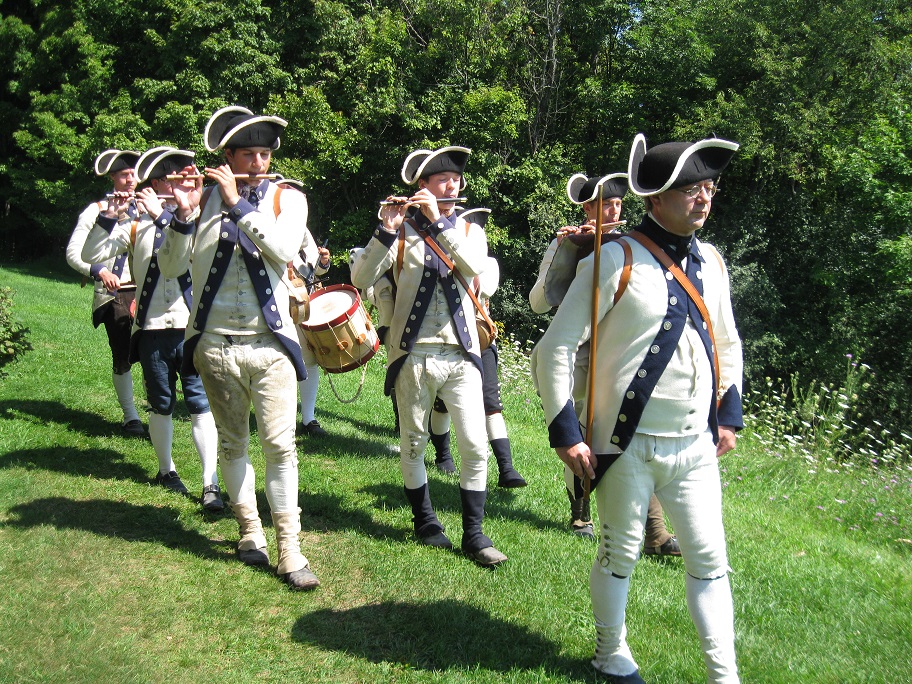 News Release Date:
July 26, 2017 Join us at Saratoga National Historical Park for free music in August! The track is closed, but music echoes through the Hudson River Valley. Bring a bag lunch, a lawn chair or blanket, and enjoy the views while listening to noontime concerts every Tuesday.  
August 1,
Ampersand
- A family-friendly, upbeat musical group that soars with tight vocal harmonies, backed by the driving, chunky sound of traditional instruments.  
August 8,
Triskele
: The Capital Regions Premiere All Female Irish 
Band.
August 15,
Dave Ruch: Full-time performer of historical and traditional music.
August 22, Chordial String Quartet: This
traditionally set up quartet (2 violins, viola, cello) plays classics
through
 classic rock and beyond.  
August 29, Fort Ticonderoga Fife and Drum Corps:
A vast repertoire of martial music of the Revolutionary War. From stirring to somber, enjoy the martial sounds of this band of excellent young musicians.  
This program made possible by Friends of Saratoga Battlefield through Saratoga Arts with a Community Arts Grant funded by the New York State Council on the Arts with the support of Governor Andrew Cuomo and the New York State Legislature.  
These events are free and open to the public. For more information about this or other events, please call the Visitor Center at 518-670-2985 or check our website at
www.nps.gov/sara
or on Facebook and Twitter:
@SaratogaNHP