News Release
Armys Strongest Post 240th Anniversary of the Battles of Saratoga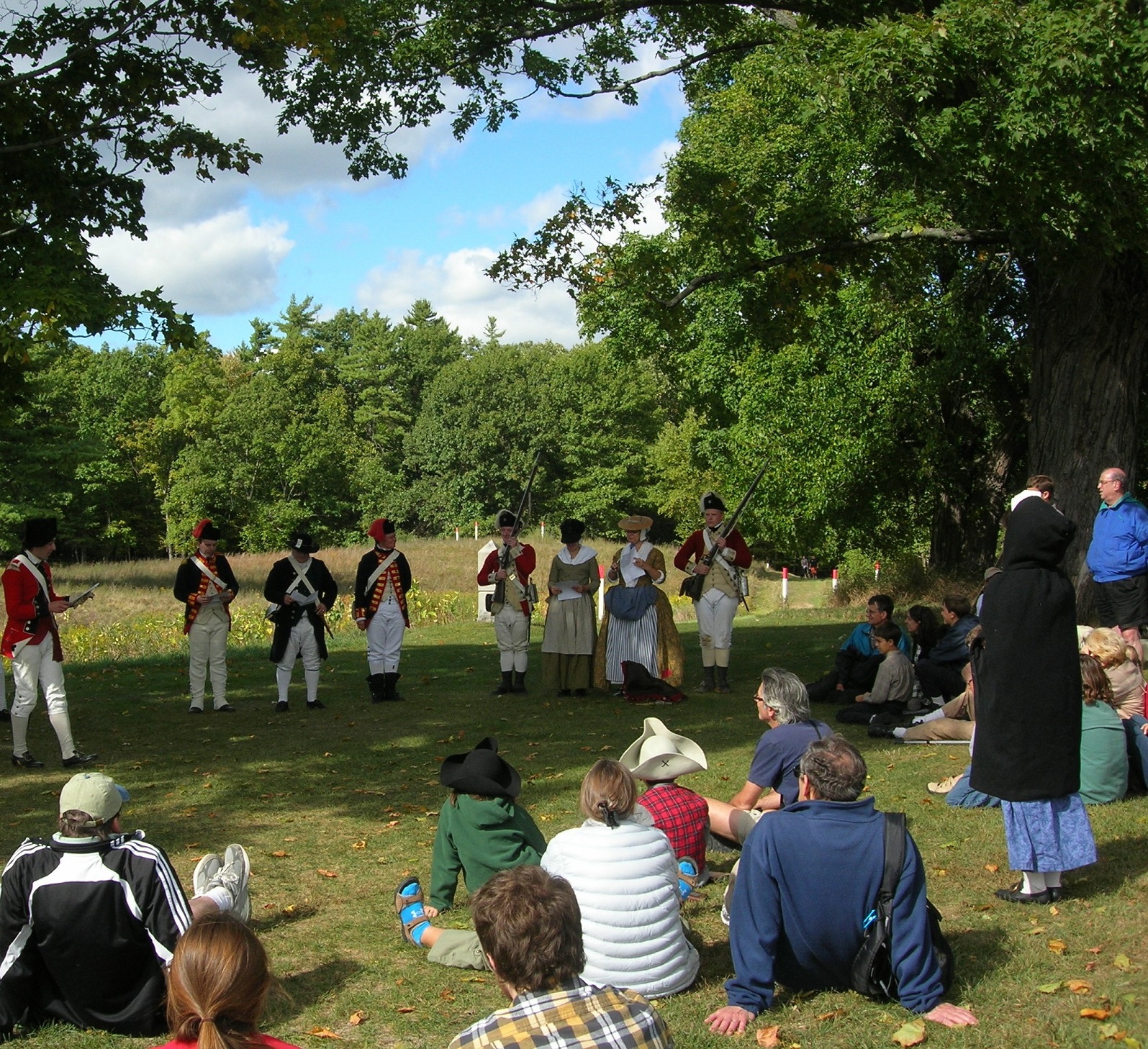 News Release Date:
September 28, 2017
October 7, 2017 marks exactly the 240th anniversary of the Second Battle of Saratoga. 240 years ago, the British built the "army's strongest post", known today as Balcarres Redoubt, in an effort to win the Battles of Saratoga. Step onto the very same ground and join living history reenactors as they portray British Redcoat soldiers and followers, American Loyalists, and a French Canandien to recount the events of that day.
 
"The New York Times Magazine called the Battles of Saratoga the most important battles ever fought in the history of the world within the last 1,000 years," says Park Ranger Eric Schnitzer. "To be here, on the 240th anniversary of the battle, walking upon the very same ground where the events took place in 1777, is a special, once-in-a-lifetime opportunity." Join in an historical court-martial and decide the prisoners' fate, listen to soldiers as they recount battle tactics, learn about wartime experiences from the women and sutlers, and check out what sorts of foods they really ate! A special historian-led guided tour will be offered on Saturday, October 7.

Join us Saturday and Sunday, October 7-8, 2017 at Saratoga National Historical Park, located on Routes 32 and 4 in Stillwater. The camp, located at Stop 6, will be open Saturday from 10:00 am to 4:00 pm and on Sunday from 10:00 am to 3:00 pm.
The event is free. For more information about this or other events, please call the Visitor Center at 518-670-2985, check the park website at www.nps.gov/sara or follow us on Facebook and Twitter@SaratogaNHP
Last updated: September 28, 2017