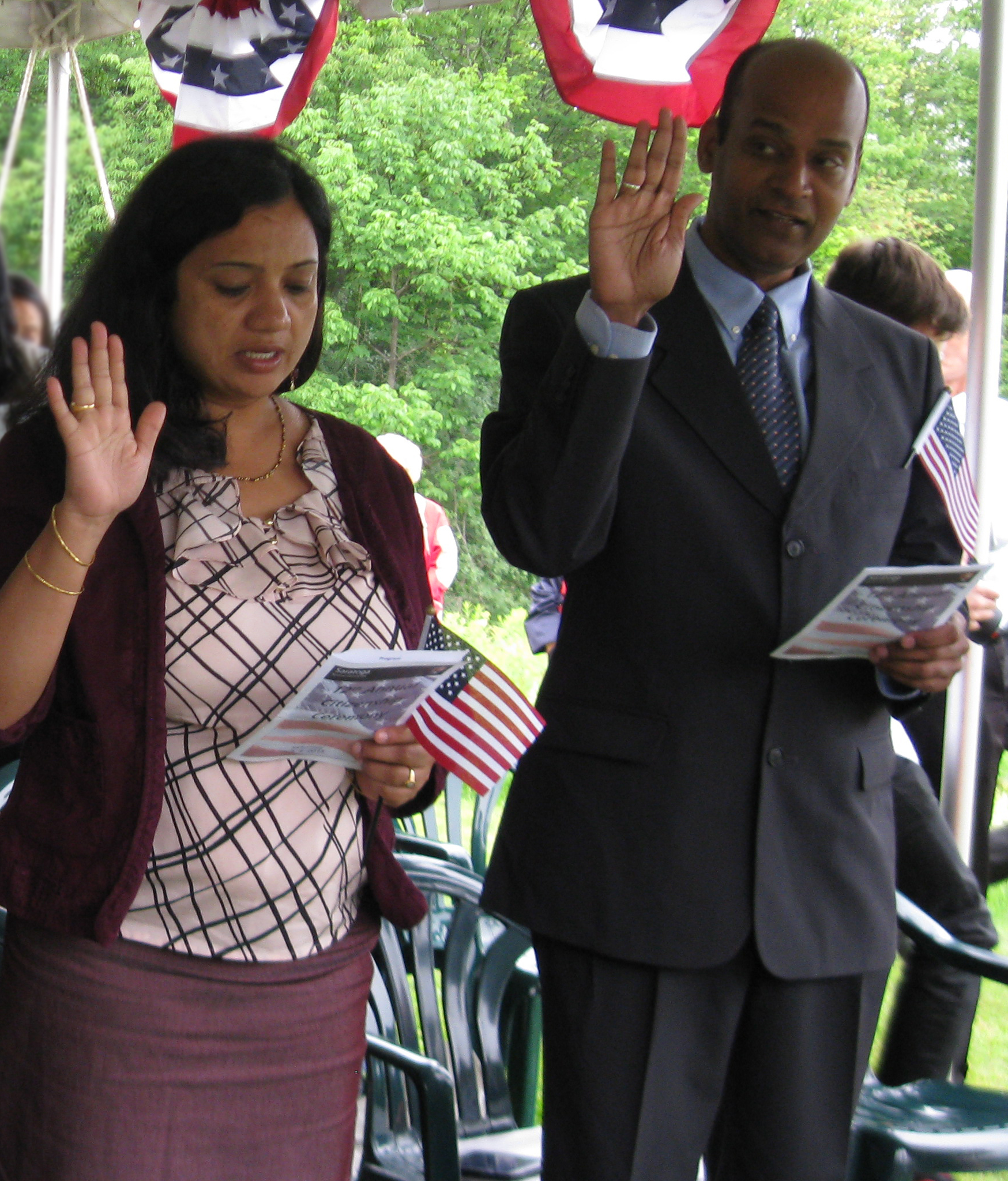 News Release Date:
June 27, 2018
Independence Day on Wednesday, July 4th will be celebrated at Saratoga National Historical Park with a 10:00 am Citizenship Ceremony and traditional reading of the Declaration of Independence. 
On the anniversary of our nation and upon the grounds where independence was won, 20 immigrants from countries all over the world will become new citizens of the United States of America. This special event is organized by Sons of the American Revolution, Daughters of the American Revolution, Children of the American Revolution, Friends of Saratoga Battlefield, and U.S. Citizenship and Immigration Services. The Saratoga County League of Women Voters will be onsite with voter registration forms for anyone who is interested in registering.

Join volunteer Joe Craig at 2 pm as a messenger from 1776, when he reads from the Declaration of Independence with authentic 18th century toasts reflecting the insightful wit of the document signers. Enjoy free lemonade to share in the toasts, followed by celebratory musket firings.
NOTICE: JULY 4TH PARKING RESTRICTIONS EFFECTIVE 4 JULY 2018 FOR ANNUAL CITIZENSHIP CEREMONY
The upper lot of the visitor center parking area will be CLOSED the morning of July 4, 2018 in preparation for our annual Citizenship Ceremony event. All early-bird cyclists and pedestrians not attending the event are asked to park in the lower level of the visitor center parking area, or at the south entrance of the park along Route 423. We expect heavy crowds for this annual ceremony, please plan accordingly and exercise extra caution as you navigate areas with increased traffic.
These events are free and open to the public. For more information about this or other events, please call the Visitor Center at 518-670-2985 or check our website at www.nps.gov/sara or on Facebook and Twitter: @SaratogaNHP
Saratoga Monument in Victory and the General Philip Schuyler House in Schuylerville, both located 8 miles north of Saratoga Battlefield, will be closed for the holiday.