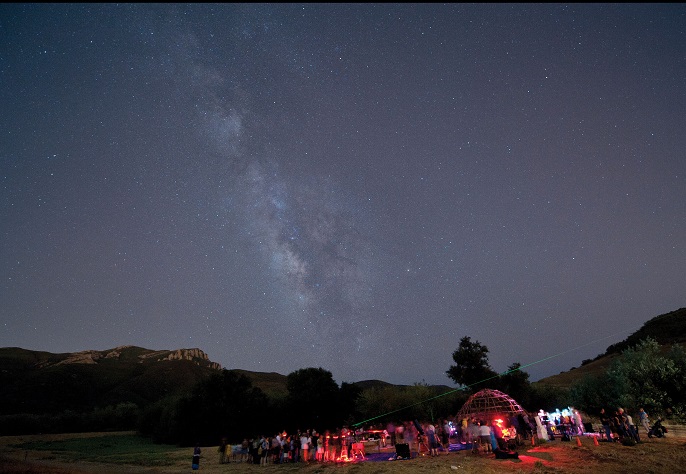 News Release Date:
July 29, 2015
Contact: Kate Kuykendall, 805-370-2343
AGOURA, Calif. – 
The National Park Service will co-host the third annual Summer Star Festival from 
7:30 p.m. to 10:00 p.m. 
on Saturday, August 8 at Paramount Ranch in Agoura.
"Our park offers an opportunity to experience a refuge from light pollution," said Robert Cromwell, park ranger for the National Park Service. "By directing our lighting toward the ground, where it's useful for folks to walk and drive, it becomes possible to enjoy the dark sky resource and actually see the Milky Way Galaxy from Los Angeles County!"
The free event will begin with astronomy-themed music, followed by an introductory lecture and constellation tour by Hal Jandorf, astronomy professor at Moorpark College. The event will feature children's activities as well as a chance to view planets, stars, the moon and more through large telescopes provided by amateur astronomers from the National Park Service, Ventura County Astronomical Society, Focus Astronomy and the Mountains Recreation and Conservation Authority.
Astronomy enthusiasts are encouraged to bring their own telescopes, if available, as well as flashlights and warm clothing.
Paramount Ranch
 is located at 2903 Cornell Road in Agoura Hills. In the event of rain, the program will be cancelled. For further information, call 805-370-2301.
###