National Park Service Hosts Free Summer Star Festival August 2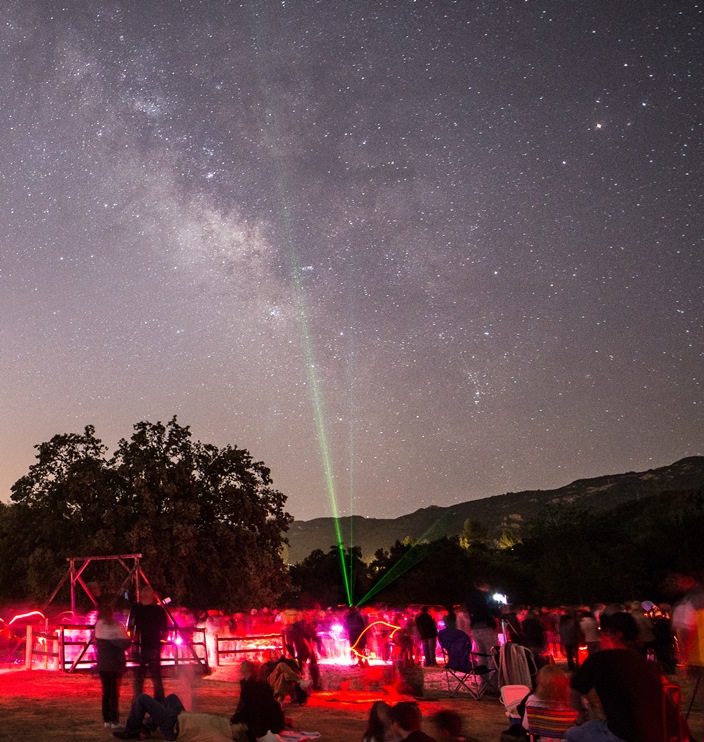 News Release Date:
July 14, 2014
Contact: Kate Kuykendall, 805-370-2343
AGOURA, Calif. – The National Park Service invites the public to attend the Summer Star Festival on Saturday, August 2 from 7:30 to 10:30 p.m. at
Paramount Ranch
 in Agoura. The free event will feature star-gazing, constellation tours, music and children's activities.
"We share a dark sky oasis with those who want to escape the glow of city lights," said Robert Cromwell, park ranger for the National Park Service. "We invite the public to come out and view the Milky Way galaxy in all of its splendor!"
The free event will begin with the Santa Monica Mountains Ranger Band playing astronomy-themed rock music, followed by a family-friendly lecture by Cal Lutheran University Professor Mike Shaw and a constellation tour by Hal Jandorf, astronomy professor at Moorpark College.
From 8:45 to 10:30 p.m., visitors are invited to view the crescent moon, Saturn, Mars and other objects in the Milky Way Galaxy through high-powered telescopes. There will also be family-friendly astronomical activities and the opportunity to learn about nocturnal animals.
Astronomy enthusiasts are encouraged to bring their own telescopes, if available, as well as flashlights and warm clothing.
Paramount Ranch is located at 2903 Cornell Road in Agoura Hills. In the event of rain, the program will be cancelled. For more information, call 805-370-2301.
Santa Monica Mountains National Recreation Area (SMMNRA) is the largest urban national park in the country, encompassing more than 150,000 acres of mountains and coastline in Ventura and Los Angeles counties. A unit of the National Park System, it comprises a seamless network of local, state and federal parks interwoven with private lands and communities. As one of only five Mediterranean ecosystems in the world, SMMNRA preserves the rich biological diversity of more than 450 animal species and 26 distinct plant communities. For more information, visit www.nps.gov/samo. 
###  
Last updated: March 1, 2015