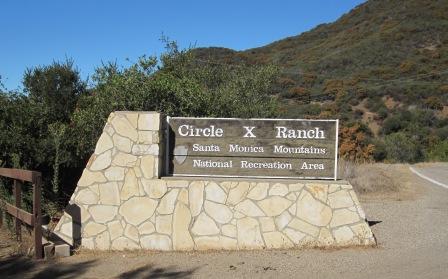 News Release Date:
April 18, 2012
Contact: Kate Kuykendall, 805-370-2343
THOUSAND OAKS, Calif. - Santa Monica Mountains National Recreation Area will launch a new online reservation system and fee structure for its group campground on May 2. The Circle X Ranch Campground accommodates groups of 10 to 75 people and is located in Malibu.  
"This new system not only provides better customer service, but also promotes efficiency," said Acting Superintendent Lorenza Fong. "We want to make reserving the campground as convenient as possible for the greatest number of people."
Currently the park manages the former Boy Scout campground through an in-house process that is only available between 9:00 a.m. and 5:00 p.m. Beginning May 2, campground reservations will only be taken through www.recreation.gov, www.reserveamerica.com, or by calling 1-877-444-6777 from 8:00 am to 6:00 p.m.
The reservation system incorporates a new fee structure, which replaces the previous rate of $2 per person. Under the former system, the number of actual campers often fluctuated from the time of the reservation, resulting in numerous additions and subtractions upon check-in. The new tiered system charges a flat rate of $35 per night for 10-35 people, $75 for 36-50 people and $125 for 51-75 people.
The last day to make reservations through the old system will be April 27, 2012 for camping dates up until July 31st, 2012. As part of the transition, the reservation system will be unavailable from April 28 to May 1. 
For additional information, please contact the visitor center at 805-370-2301.