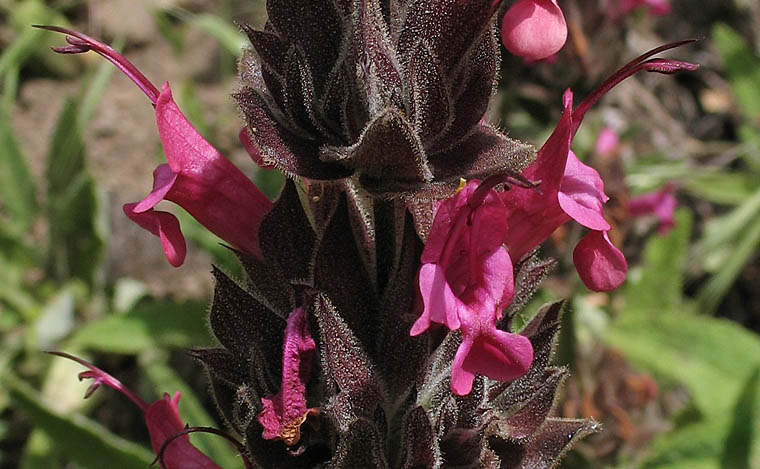 News Release Date:
May 7, 2012
Contact: Kate Kuykendall, 805-370-2343
NEWBURY PARK, Calif. - The Santa Monica Mountains Fund will host a native plant sale and community planting event Saturday, May 12 from 8:00 a.m. to noon. The annual event, which falls the day before Mother's Day this year, offers the opportunity for community members to buy plants native to the Santa Monica Mountains, get free expert advice and publications, learn about fire-safe landscaping techniques and join other enthusiasts in a special planting event. 
"Every year we get lots of great questions from local residents," said Irina Irvine, plant ecologist with the National Park Service. "The nice part about this event is that we have the opportunity to learn about the exact growing conditions they're dealing with and give tailored advice for the most appropriate plants for their yard."  
In addition to one-on-one advice and free gardening information, visitors can also tour the National Park Service's ethnobotanic garden and native plant nursery, as well as join other park supporters in a special planting event at 10:00 a.m. to help restore parkland. 
Proceeds from the sale will benefit restoration and education projects in the Santa Monica Mountains. For more information, call the National Park Service Visitor Center at 805-370-2301. 
Directions: The Rancho Sierra Vista main parking lot is located at 426 West Potrero Road in Newbury Park, at the intersection of Lynn Road (in Google Maps it is West Potrero Road) and Via Goleta on the south side.
Santa Monica Mountains National Recreation Area (SMMNRA) is the largest urban national park in the country, encompassing more than 150,000 acres of mountains and coastline in Ventura and Los Angeles counties. It comprises a seamless network of local, state, and federal parks interwoven with private lands and communities.
The Santa Monica Mountains Fund is a locally based nonprofit committed to supporting the National Park Service and the California State Parks in their missions to provide for resource protection and public enjoyment of the Santa Monica Mountains National Recreation Area. Established in 1988, the Fund is a nonprofit affiliate of the National Park Foundation, headquartered in Washington, D.C., and chartered by Congress in 1963 to promote charitable support of America's national parks.