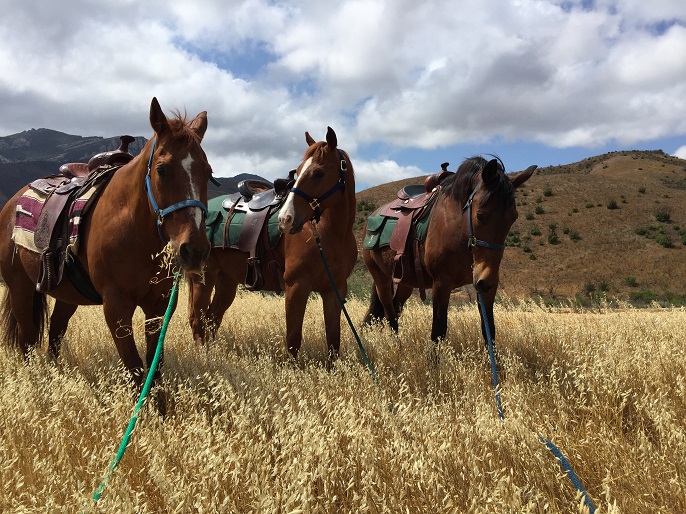 News Release Date:
June 5, 2015
Contact: Kate Kuykendall (NPS), 805-370-2343
Contact: Charlotte Parry (Fund), 805-370-2345
THOUSAND OAKS, Calif. –The National Park Service recently welcomed a new patrol horse to its ranks. Known as Jordan, the 10-year-old quarter horse was donated by the Santa Monica Mountains Fund, the park's official fundraising partner.
"The horse operation at Santa Monica Mountains National Recreation Area represents both a functional and a historically traditional activity for the park and the Fund is proud to be of assistance in assuring its continued success," said Arthur Eck, executive director for the Santa MonicaMountains Fund.
Jordan joins two other patrol horses at the Rancho Sierra Vista stables near Newbury Park. National Park Service employees and volunteers regularly ride the animals along trails in the recreation area. Cache, 20, and Bayberry, 22, are the other two horses.
The Santa Monica Mountains Fund purchased Jordan from a local family. The group set up a Facebook page for the horse at www.facebook.com/JordantheNPShorse.
The public is invited to meet the horses, enjoy a short hike, ranch tour and horse demonstration at Rancho Sierra Vista on Saturday, June 13 from 10:00 a.m. until 11:30 a.m. Meet in the main parking lot at the intersection of Via Goleta and Potrero Road in Newbury Park.
###