National Park Service Truck Hits Streets of L.A.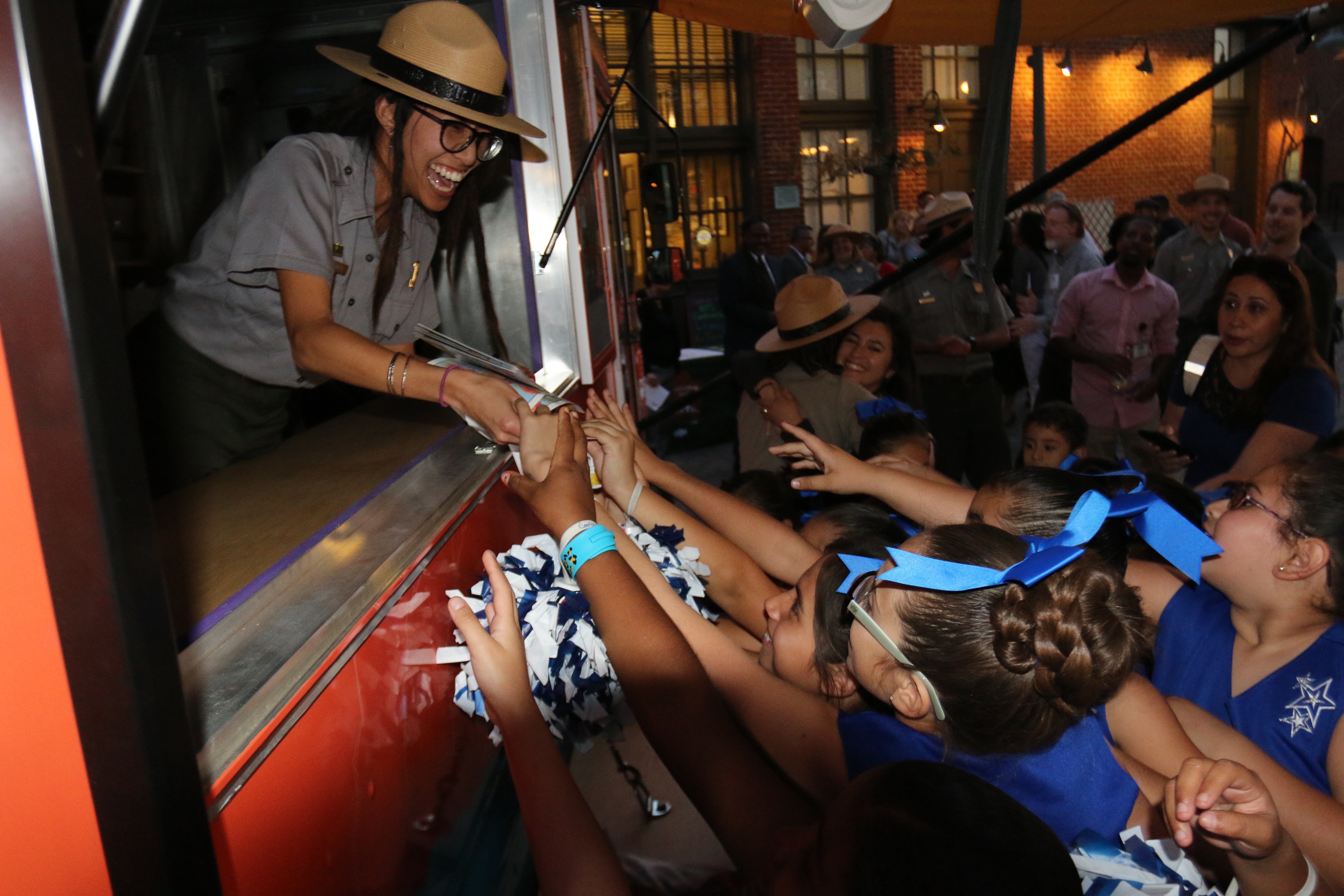 News Release Date:
March 2, 2016
Contact: Zach Behrens, 805-370-2385
Contact: Charlotte Parry, 805-370-2345
As the National Park Service nears its 100th birthday, L.A.'s local national park unit has launched a LA Ranger Troca to bring the parks to people. The truck will rove city streets with rangers from Santa Monica Mountains National Recreation Area to reach the next generation of park goers.
"We have over 40 miles of coastline and more than 500 miles of trail, yet there are scores of Angelenos who still have not enjoyed what the recreation area has to offer," said Charlotte Parry, executive director of the Santa Monica Mountains Fund, which secured the grant funding for the truck via a generous grant from the Ahmanson Foundation. "I really look forward to seeing LA Ranger Troca connect residents with the amazing parkland in their backyard." 
The downtown L.A.-based truck will be found in spots around the city, from dense neighborhoods with limited access to green space to events across the region. Instead of static displays, the truck will deliver programs in the form of pop-up interactions for both youth and adults, such as a ping-pong photosynthesis bucket game and campfire programs using a solar-powered "fire." 
"There is no better way to celebrate the National Park Service's 100th birthday in 2016 than bringing parks and fun to the people we serve," said David Szymanski, superintendent for Santa Monica Mountains National Recreation Area. "Thanks to a generous donation from the Ahmanson Foundation and the Santa Monica Mountains Fund, we will be using LA Ranger Troca to expand our services to the citizens of Southern California. There's much more to come -- at El Pueblo and in the mountains. Stay tuned!" 
To see where the truck is heading next, follow @SantaMonicaMtns on Twitter.
Last updated: March 2, 2016