National Park Service Presents Free Lecture on Wildflowers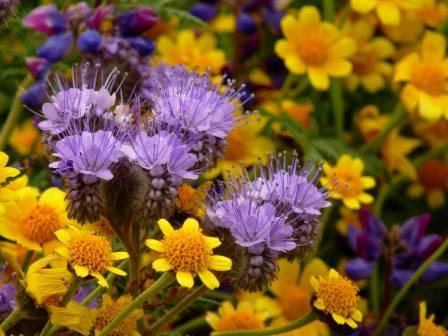 News Release Date:
April 3, 2012
Contact: Kate Kuykendall, 805-370-2343
THOUSAND OAKS, Calif. -- Visitors are invited to meet photographer Kahlee Brighton of the Wildflower Conservancy and learn about the spectacular array of local wildflowers at a lecture from 2:00 p.m. to 3:30 p.m. on Saturday, April 21. Part of the National Park Service's free lecture series, "Capturing Ephemeral Beauty: A Celebration of California's Wildflowers," will be at the National Park Service Visitor Center, 401 W. Hillcrest Drive, Thousand Oaks.
Brighton will concentrate on the diversity of wildflowers in the Santa Monica Mountains and other local ranges and will give tips about wildflower photography. Her work can be viewed at www.wildflowerconservancy.org.
"A very important goal of my work is to encourage people to enjoy these seasonal beauties in their native habitats respectfully so that they are preserved for future generations," Brighton said.
The presentation will be of particular interest both to photographers and those who enjoy learning more about preserving our local wildflowers. While the presentation will not deal specifically with setting up native plant gardens, gardeners wanting to add to their native plant landscapes can take note of beautiful blooms to research at their local native plant nursery.
Call the National Park Service Visitor Center for more information: 805-370-2301.
Last updated: March 1, 2015