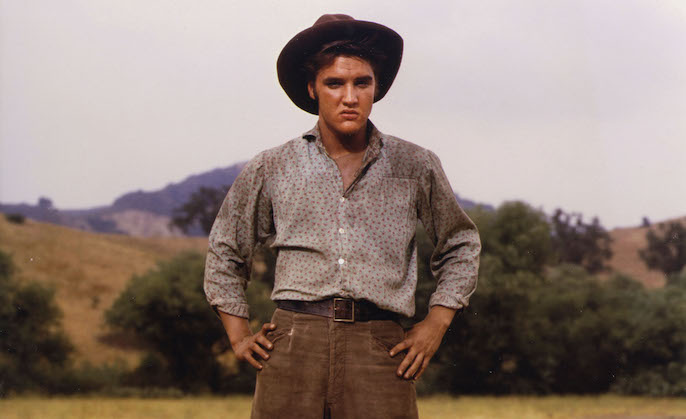 News Release Date:
January 7, 2016
Contact: Kate Kuykendall, 805-370-2343
CALABASAS, Calif. -- In celebration of the centennial anniversary of the National Park Service, local film historians will host "The Centennial on Screen: 100 Years of our National Parks in the Movies" at the Santa Monica Mountains Visitor Center on Sunday, January 24.
"National parks have long served as the backdrop for Hollywood films," said film historian and retired park ranger Mike Malone. "We could think of no better way to celebrate the 100th anniversary of the agency we love than to put together this film tribute."
Malone and fellow film historian Brian Rooney will deliver their 45-minute presentation at 10:00 a.m., 12:00 p.m., 2:00 p.m., and 3:30 p.m. (Note: The only talk currently with space available is at 3:30 p.m. RSVP soon!)
A walk on the grounds of King Gillette Ranch, rich with its own film history, will be led by Harry Medved and Marc Wanamaker at 3:00 p.m. The two film historians will be joined by Karie Bible in signing their co-authored book, Location Filming in Los Angeles. The book is available for purchase at the visitor center gift shop.
Sometimes referred to as "Hollywood's Movie Mountains," the Santa Monica Mountains have stood in for countries in Africa, Asia, Europe, and South America, not to mention appearing as the setting for a post-apocalyptic earth in the 1968 classic Planet of the Apes. More recently, scenes from the Oscar-nominated film American Sniper were shot at Paramount Ranch.
Program and parking are free. Reservations are required: samo@wnpa.org or 805-370-2301.
The Santa Monica Mountains Visitor Center is located on the grounds of King Gillette Ranch at 26876 Mulholland Highway, just east of Las Virgenes Road near Calabasas.
The event is co-sponsored by the National Park Service and Western National Parks Association.