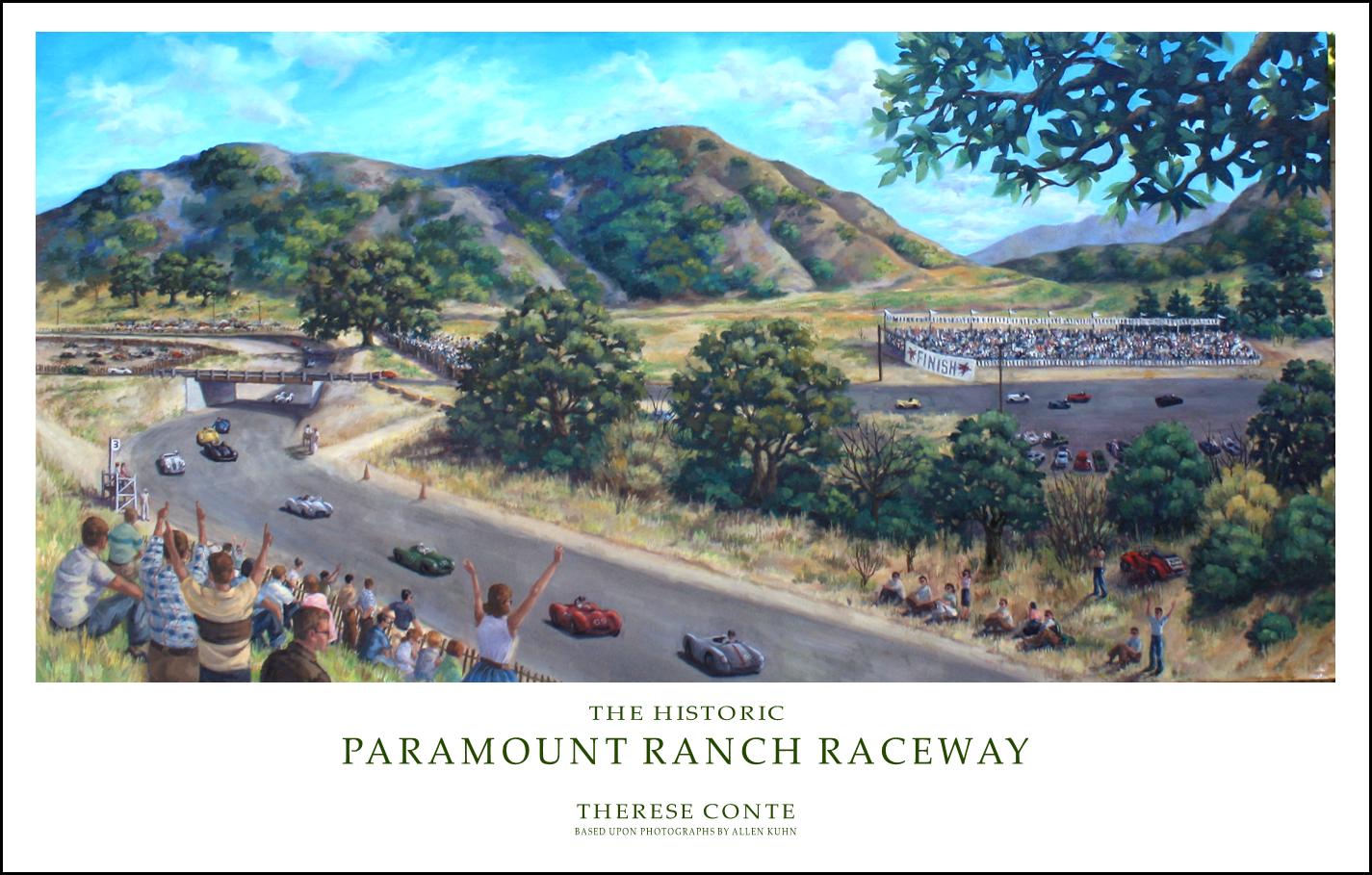 News Release Date:
March 25, 2013
Contact: Kate Kuykendall, 805-370-2343
AGOURA HILLS, Calif. - The National Park Service (NPS) will share an informative history on a less-recognized form of recreation - driving in the mountains - with its latest lecture series, titled "Mulholland, Miller and Motor Sports." The free event will be held from 2:00 p.m. to 3:30 p.m. on Saturday, March 30 at Paramount Ranch, once a hotbed in the feature film movie industry.
Led by NPS ranger Mike Theune, attendees will retrace the evolution of mountain driving and learn about the two key contemporaries, William Mulholland and Harry Miller, who were at the forefront.
"I think the public will be very interested to learn how these two men, along with the racetrack and the evolution of the automobile, shaped the national park experience here at Paramount Ranch," said Theune.
Most park visitors might think in terms of hiking, cycling, horse-riding and beach-going as the main recreational activities in the region. But Mulholland, the namesake of the famous city-to-the-sea road completed some 100 years ago, and Miller, an engineering whiz and car-culture instigator, had a profound impact on recreation in the area.
In addition to the historical narrative, the lecture will include a montage of car-related films done at Paramount Ranch and the surrounding area. After the film visitors, will be treated to a casual walk to the old Paramount Ranch racetrack, where only a few remnants remain since the track's demise in the late 1950s.
Free parking is available at Paramount Ranch in the main parking lot. Visitors will meet at the park's bulletin board near the bridge to the old town movie set. Reservations are not required.
Call 805-370-2301 for more information. 
DIRECTIONS: Paramount Ranch is located at 2903 Cornell Road in Agoura Hills.
About Santa Monica Mountains National Recreation Area:
Santa Monica Mountains National Recreation Area (SMMNRA) is the largest urban national park in the country, encompassing more than 150,000 acres of mountains and coastline in Ventura and Los Angeles counties. A unit of the National Park System, it comprises a seamless network of local, state, and federal parks interwoven with private lands and communities. As one of only five Mediterranean ecosystems in the world, SMMNRA preserves the rich biological diversity of more than 450 animal species and 26 distinct plant communities. For more information, visit www.nps.gov/samo.  
###