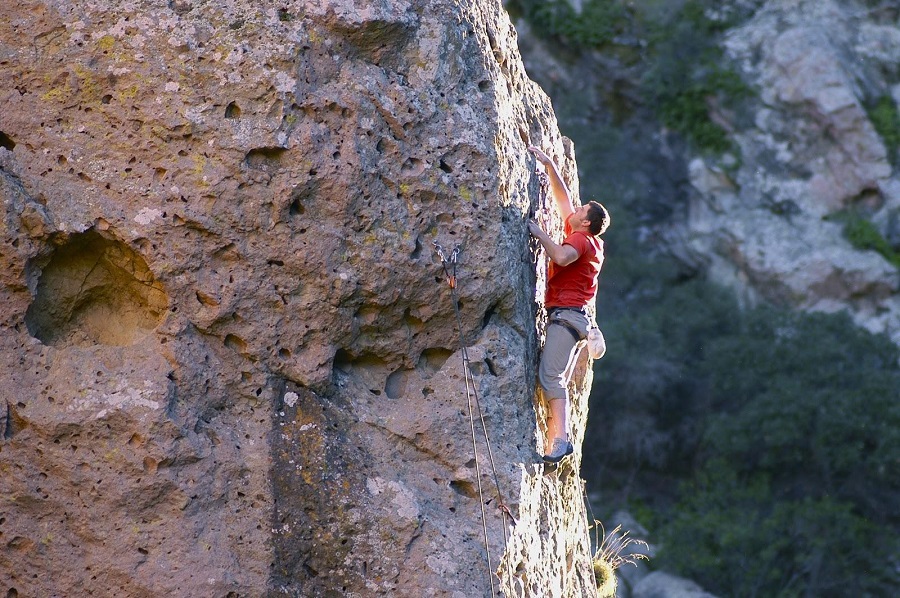 News Release Date:
October 1, 2014
Contact: Kate Kuykendall, 805-370-2343
 AGOURA HILLS, CALIF. - Outdoor enthusiasts are invited to attend the National Park Service's inaugural Recreation Festival on Saturday, October 25 from 10:00 a.m. until 4:00 p.m. Also known as Rec Fest, this free, family-friendly event will take place at Paramount Ranch in Agoura and will feature several hands-on opportunities to introduce families to the outdoors.
"Everyone who enjoys the outdoors learned about it from an informal guide whether it was a friend, family member or co-worker," said David Szymanski, superintendent of the Santa Monica Mountains National Recreation Area. "It usually started with one adventure. We want to give the next generation and their families the chance to try something new, in a safe place, with all the equipment they need."
Equipment will be on hand so that attendees can try their hand at rock climbing, mountain biking, horseback riding, fishing and nature sketching. Children and their families can even participate in a one-mile fun run. To register for the fun run, please visit https://www.nps.gov/samo/recfest2014.htm.
Visitors are encouraged to bring water, sunscreen and a hat. Food vendors will be available on site.
The event is co-sponsored by the Santa Monica Mountains Fund and is made possible by a generous grant from the National Park Foundation's Active Trails program.
The National Park Foundation is the official charity of America's national parks and nonprofit partner to the National Park Service. Chartered by Congress in 1967, the National Park Foundation raises private funds to help PROTECT more than 84 million acres of national parks through critical conservation and preservation efforts, CONNECT all Americans with their incomparable natural landscapes, vibrant culture and rich history, and INSPIRE the next generation of park stewards. Find out more and become a part of the national park community at www.nationalparks.org.
The Santa Monica Mountains Fund is a locally-based nonprofit committed to supporting the National Park Service and the California State Parks in their missions to provide for resource protection and public enjoyment of the Santa Monica Mountains National Recreation Area. Learn more at www.samofund.org. 
Santa Monica Mountains National Recreation Area (SMMNRA) is the largest urban national park in the country, encompassing more than 150,000 acres of mountains and coastline in Ventura and Los Angeles counties. A unit of the National Park System it comprises a seamless network of local, state and federal parks interwoven with private lands and communities. As one of only five Mediterranean ecosystems in the world, SMMNRA preserves the rich biological diversity of more than 450 animal species and 26 distinct plant communities. For more information, visit www.nps.gov/samo.
###