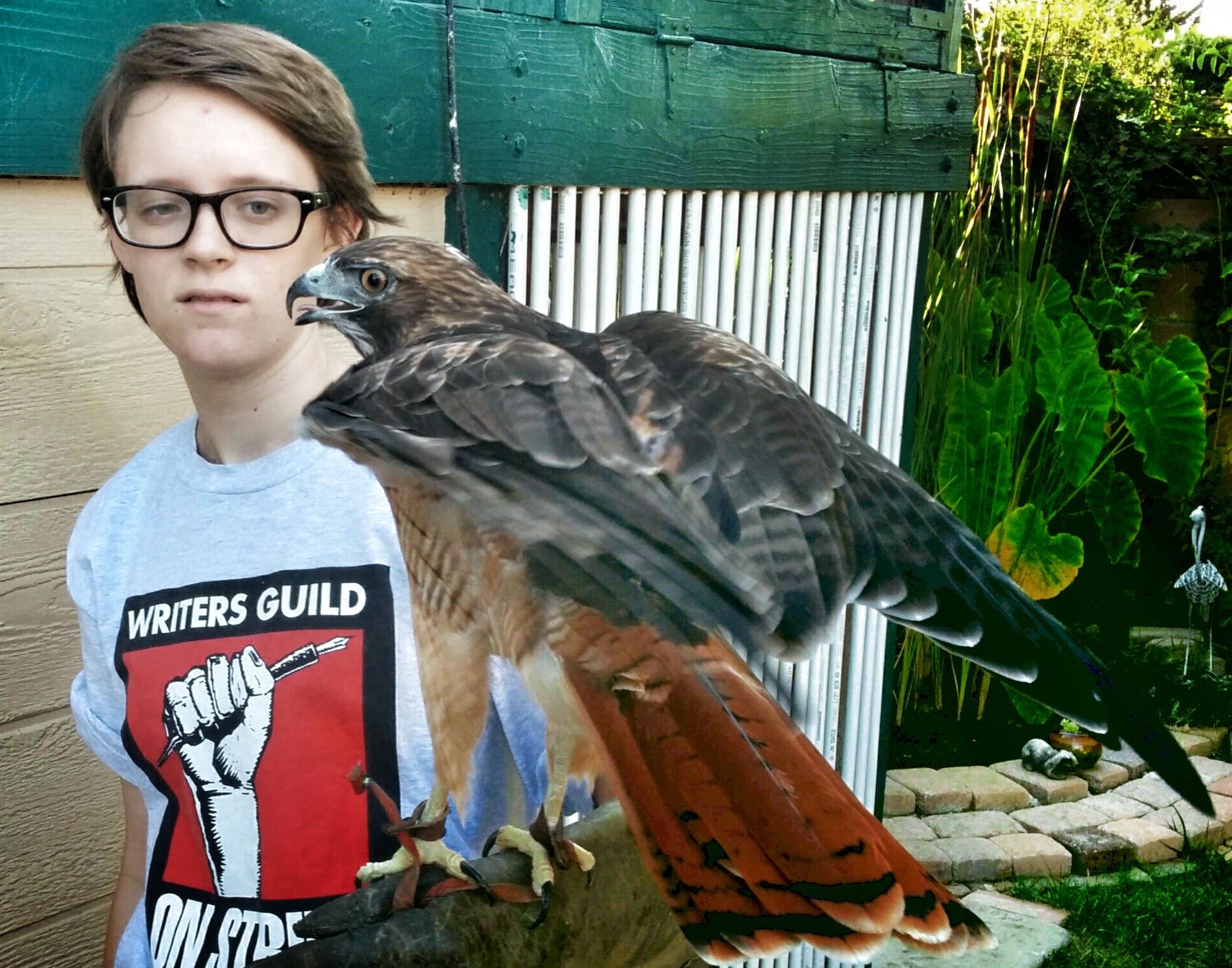 News Release Date:
November 24, 2015
Contact: Kate Kuykendall, 805-370-2343
CALABASAS, Calif. – Bird Fest, an event featuring a host of free activities, will be held Saturday, Dec. 5 from 9:00 a.m. to 3:30 p.m. at the Santa Monica Mountains Visitor Center. Bird enthusiasts and newbies alike are invited to celebrate all things bird.
"Our second annual Bird Fest promises to be a great time for all, with something for everyone," said Sophia Wong, store and events manager for the Western National Parks Association, nonprofit partner of the National Park Service. "Visitors can see a live bird program, take a guided bird walk, listen to expert speakers and meet many local representatives of bird-friendly organizations."
Guided bird walks will take place at 8:30 (early bird walk) 9, 10, and 11 a.m. Live bird presentations will take place at 11 a.m., noon and 1 p.m. Expert speakers will make presentations on the hour, from 10 a.m. until 2 p.m. 
Speaker Topics: 
10 a.m.

: "Hit the Ground Running: Roadrunners of Southern California," by Mark Mendelsohn, National Park Service. 

11 a.m.

: "Providing for Wild Birds in Your Garden" by Scott Logan, Wild Wings Backyard Bird Store

11 a.m.

, 

12 p.m.

, 

1 p.m.

: Live Bird Presentation by Mollie Hogan, Nature of Wildworks

12 p.m.

: "Malibu Lagoon Birds: Present and Past" by Chuck Almdale, Santa Monica Bay Audubon Society. 

1 p.m.

: "The Effects of Climate Change on the Birds of North America: What You Can Do to Help" by Dave Weeshoff, San Fernando Valley Audubon Society

2 p.m.

: "Bird Photography: Tips and Workshop" by Don Klabunde, Conejo Valley Audubon Society 
The Santa Monica Mountains Visitor Center is located on the grounds of King Gillette Ranch at 26876 Mulholland Hwy., just east of Las Virgenes Road. For further information, contact samo@wnpa.org or 805-370-2302
The event is co-sponsored by the Audubon Society, the Mountains Recreation and Conservation Authority, the National Park Service, and Western National Parks Association. Free parking is provided. A food vendor will be present.