Get Involved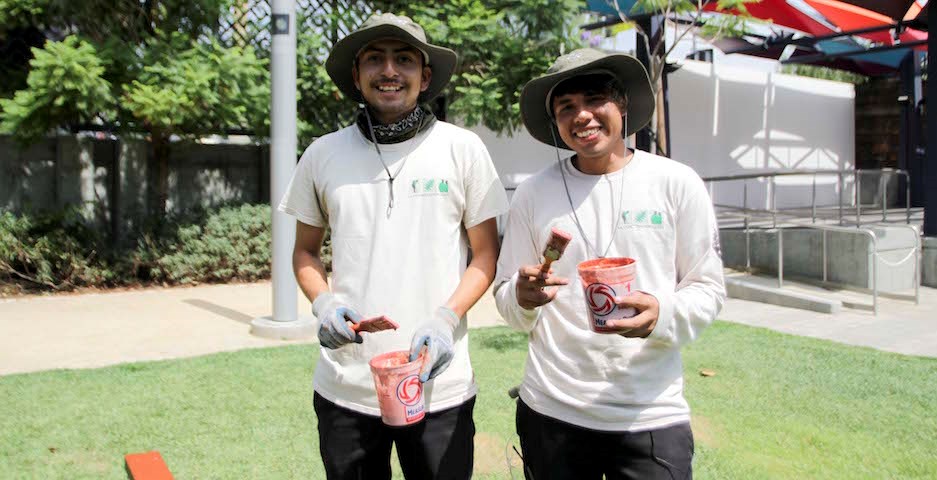 Looking for how to get involved at Santa Monica Mountains? Browse through the website navigation or use the search tool to find opportunities.
NPS Centennial
The National Park Service turns 100 on August 25, 2016. As we lead up to the centennial, we invite you to participate in Find Your Park Experiences to learn, discover, be inspired, or simply have fun in national parks.
Partners
Park partners represents a collaboration of city, county, and state agencies as well as other organizations who work together to make the Santa Monica Mountains National Recreation Area a unique place in which to live, volunteer, work, and play.
Donate
In addition to federal funding for the cost of daily operations and special projects, Santa Monica Mountains National Recreation Area also receives important financial support in the form of donations.

Volunteer
Please visit the internship website to learn more about the challenging and rewarding internship opportunities available for college students. Internships are designed to be curriculum specific for students. Please see you college councelor to find out about possible credit.
Work With Us
Applications for jobs with the National Park Service are accepted via www.usajobs.gov, the federal government's official source for federal job listings and employment opportunity information.
Planning
National Park Service, California State Parks, Santa Monica Mountains Conservancy, and the Mountains Recreation & Conservation Authority are reinitiating preparation of the long-awaited Trail Management Plan.

Last updated: July 5, 2016