News Release
2023-08-13-Lighning Caused Fire RMD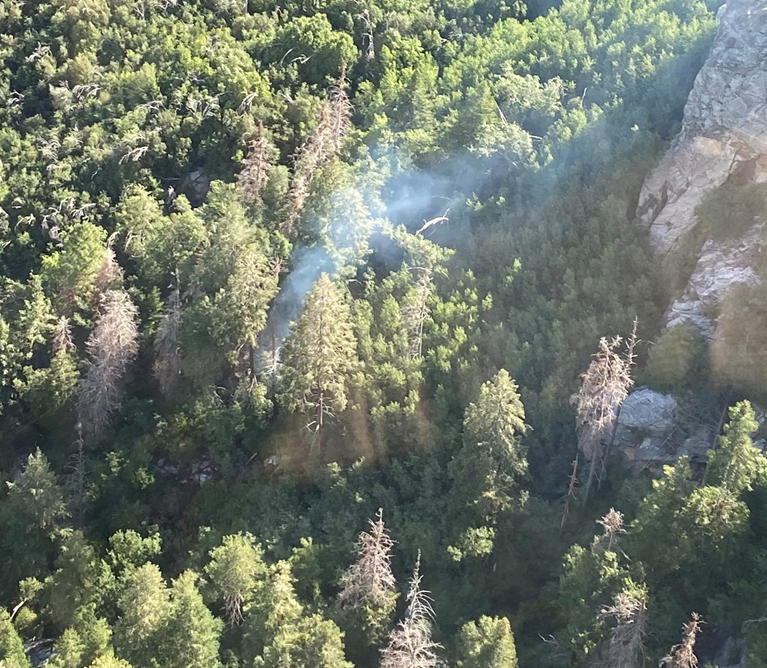 News Release Date:
August 13, 2023 On August 13 at 8 am a lightning-caused fire was reported in Saguaro National Park's Rincon Mountain northeast of Spud Rock. The Coronado National Forest helitack crew has flown the fire in a helicopter stationed at the park and reported it is in a deep, rocky drainage and is currently around 1/10 of an acre in size. Smoke may be visible from Redington Pass.
Due to the remote and rugged drainage the Spud Fire is found within in addition to the expected, incoming precipitation and increased humidity, no direct action will take place at this time. The Coronado helitack crew will continue to monitor the fire daily. No closures are expected at this time.
"Due to the size, location and nature of this fire, the park will move forward with frequent monitoring. The expected rain over the next two days will hopefully add the necessary precipitation to put this naturally occurring fire out." stated Superintendent, Leah McGinnis.
For more information, call the Rincon Mountain Visitor Center at (520) 733-5153 from 8 am- 4 pm.
Last updated: August 14, 2023