Take Action
Visit the park
Help us protect the park by visiting the park! Visit one of two visitor centers, hike the trails, have a picnic, or drive the Cactus Loop drive. Coming to the park with your family and friends is the best way to get to know what treasures Saguaro National Park holds and their value.
Restrict water use
The desert southwest is one of the regions predicted to be the most impacted by climate change. Decreasing water supplies and continued urban growth are already putting greater demand on water resources across the area and decreasing the amount available for environmental use. Practicing good water habits at home can help decrease demand on the ecosystem. Try saving water by turning off the tap unless you are using water, replacing old fixtures like toliets and showerheads with new, efficient models, landscape with desert plants or xeriscaping, and taking shorter showers! Feeling really ambitious? Tucson has wonderful community resources for capturing and collecting rainwater for outdoor use.
Keep invasive species out of the park
Try these strategies at home to minimize the impact of invasive species:
1)Remove any non-native plants from your yard, street and neighborhood. Encourage your neighbors to do so as well!
2)Remove bullfrogs from your water feature and put a small fence around them to keep bullfrogs from using it to migrate across Tucson and into the park.
3)Join a local group and help community efforts to protect the Tucson region from buffelgrass.
4)Do not release any animals or plants into the desert, even if you think they are native! It is easy to misidentify a species and accidentally release an exotic species. This includes tortoises, lizards, snakes, fish, frogs, toads, and birds.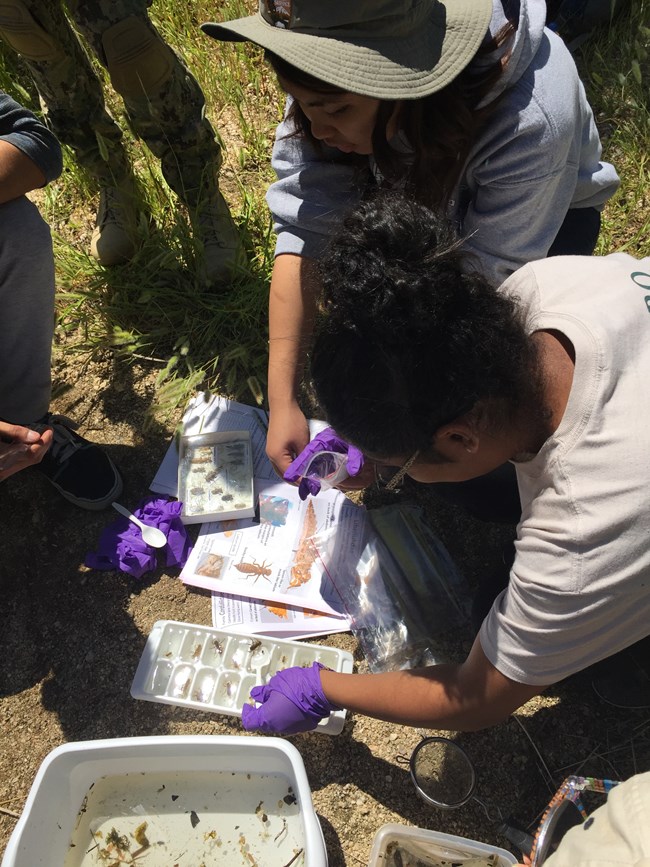 Become a citizen scientist
One of the best strategies to protect a park and its resources is to support scientific efforts in the Tucson region! Science directs management strategies and policy decisions that park officials make to meet the mission of the park. As one of the first parks to have scientific study written into its original mandate, Saguaro National Park highly values scientific efforts but there are just not enough scientists to record all the valuable data. A citizen scientist engages in observation and recordings that are entered into a database that researchers can access and study. There are citizen science programs for almost any topic you are interested engaging in.
Protect wildlife habitat
Saguaro National Park is quickly becoming an island of wilderness among rapidly developing urban and suburban areas. The San Pedro River Valley is one of the last undeveloped tracts of land that connects the Rincon Mountains to the Guliero Mountains to the east. This corridor of riparian and savannah grassland support the highest diversity of vertebrate species in the inland United States including over 400 species of bird (Sonoran Institute, 2010).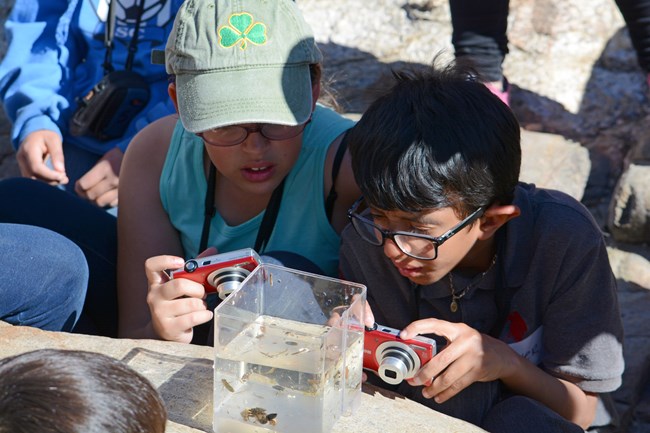 Education
There is no better way to protect park water resources than to teach people about the beauties and challenges of the park, especially children who will become life long stewards of the park. Come to a program at the park, join a guided hike or become a junior ranger to learn about this fantastic landscape! If you are a teacher or a student, we have developed a series of lessons exploring wilderness, water and the impact wilderness has on local Tucson water supplies that you can use with your classroom, club, or afterschool group!
Want to learn more? There are lots of interesting websites to explore. Check out a few of our favorites on the Resources page!
Return to Water homepage.
Last updated: September 13, 2019