Water in Saguaro National Park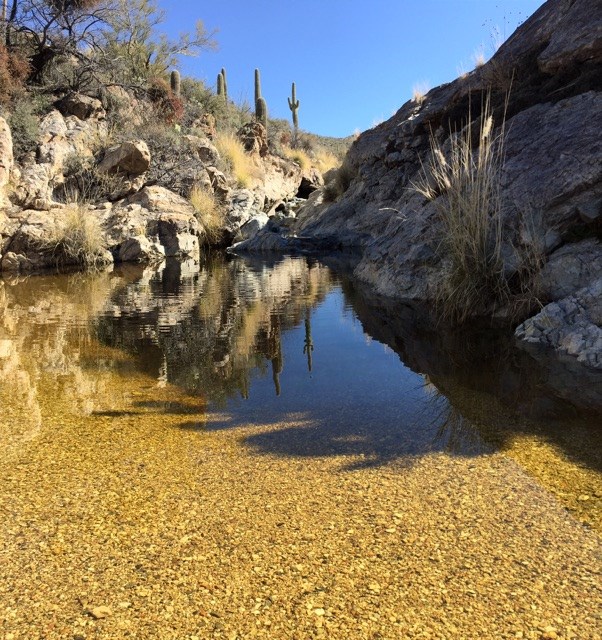 Water, Water, Everywhere!
"Water, water, water...There is no shortage of water in the desert but exactly the right amount, a perfect ratio of water to rock, water to sand, insuring that wide free open, generous spacing amoung plants and animals, homes and towns and cities, which makes the arid West so different from any other part of the nation." - Edward Abbey, Desert Soltaire: A Season in the Wilderness
Many visitors to Saguaro National Park think that because the park is in the desert it has very little water...yet Saguaro is filled with unique water features that sustain a wide variety of wildlife and plants. Saguaro National Park is a two district park on the east and west side of Tucson. Although they are part of thesame park the two districts are vastly different. The low elevation west district has primarily Sonoran desert vegetation and receives only 12 inches of rain per year. The east district rises from the valley floor to over 8,000 feet elevation at Mica Mountain with vegetation communities ranging from desert scrub to temperate pine forests. Mica Mountain receives over 30 inches of precipitation per year providing water to springs and streams farther down the mountain front.
Explore the park's water resources, learn about research the park is conducting to better understand them, and discover some of the threats to the waters.
Last updated: July 26, 2016