Professional Development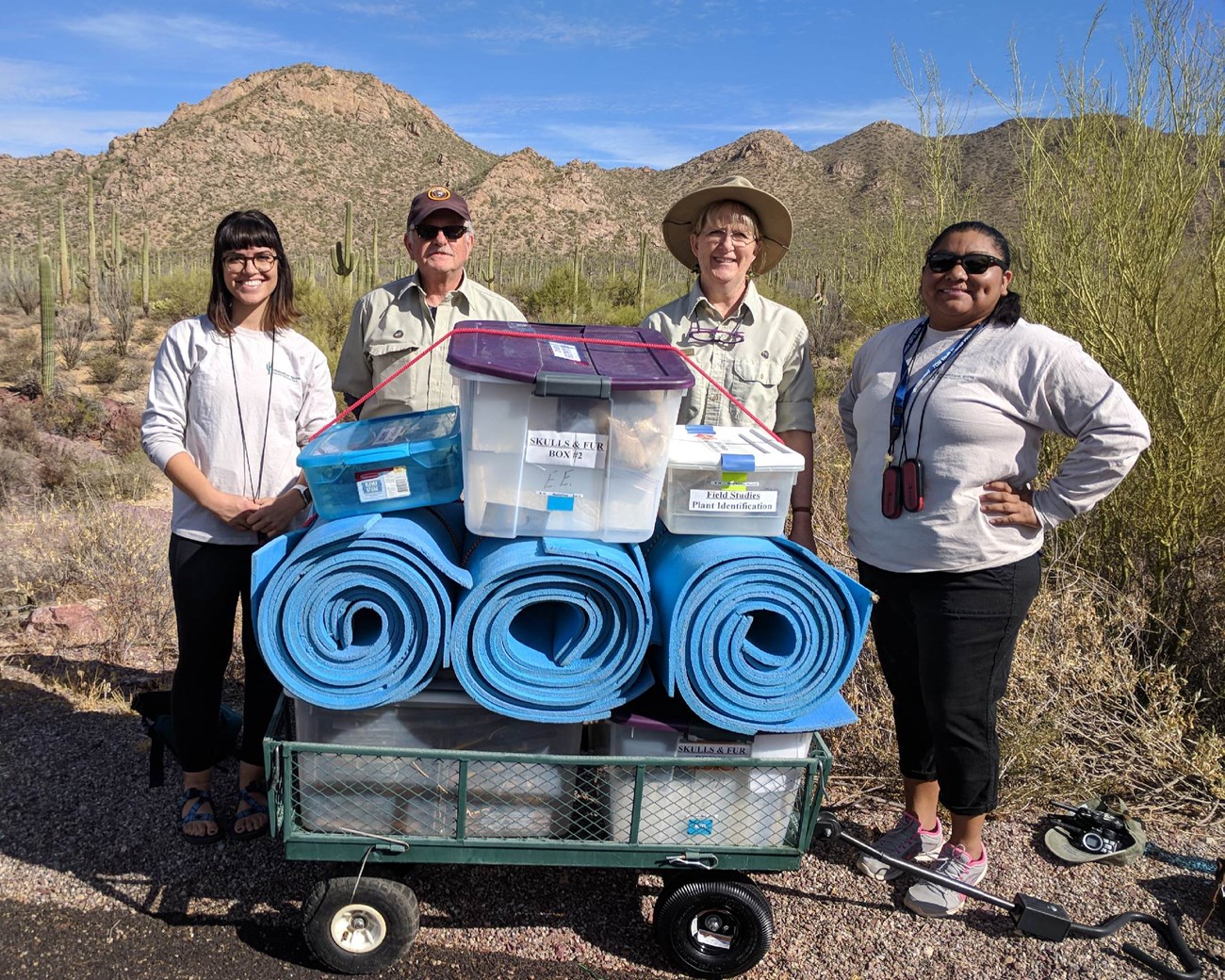 The Environmental Education team is seeking diverse men and women from 18-30 years old to become part of the Saguaro National Park's internship program-the Next Generation Ranger Corps. This program provides interns with opportunities to gain park service experience working directly on projects and with visitors while being mentored by park staff. This experience is valuable to compete for National Park Service or other outdoor recreation jobs.
Looking to give back and help foster a new generation of environmental and civic stewards? Consider becoming a Volunteer-In-Parks (VIP) for the Environmental Education programs at both the Rincon Mountain (east) and Tucson Mountain (west) districts of the park. VIPs are provided with comprehensive training to lead field trips, classroom visits, and other education programs.
Education Ranger Corps
The Education Ranger Corps is a program to employee local teachers to lead after-school hiking clubs, providing youth the opportunity to have repeat experiences and interactions with the park. We currently support 10 hiking clubs at schools in Tuscon Unified, Sunnyside, Flowing Wells, Amphitheater and Sahuarita school districts. Recruitment of new Education Rangers and clubs may open as funding increases. The park thanks the Friends of Saguaro National Park for their financial support.
Workshops
Workshops for teachers and young professionals are offered upon request.
Contact Us!
For more information, please email our team. Please list Work with Education in the subject line. We look forward to working with you!
Last updated: June 14, 2023