Next Generation Ranger Corps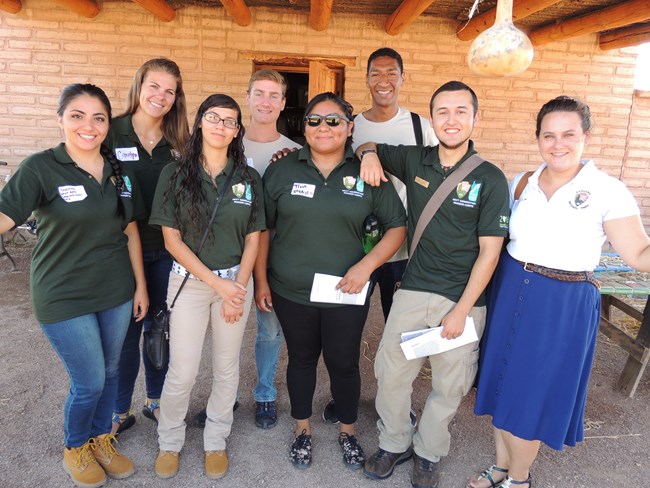 Friends of Saguaro (FOSNP) and Saguaro National Park joined together in early 2015 to establish a Next Generation Ranger Corps (Next Gen) program -- designed to enable young people interested in a career with the NPS to discover the agency and its different operational divisions, by providing college students an experiential, engaging, and supportive learning and working opportunity at Saguaro National Park.
The FOSNP NextGen internship program seeks to expand Saguaro National Park's urban outreach; strengthen the Park's connection to local schools; provide targeted training, mentoring, and work experiences for qualified participants; achieve greater levels of engagement with underserved communities; provide competitive hourly wages to participants; achieve Park resource protection objectives; and create an ethic of conservation and resource stewardship.

Available Opportunities:
Send resume to the mentor listed under the position description you are applying for. Applications will be accepted until positions are filled.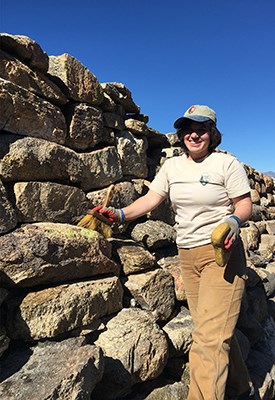 Facilities Management Assistant Intern:
Position is filled
Work Dates: ongoing
Pay: $16.13/hour, 40 hours/week
This intern will get a hands on overview of all areas of modern Facilities Management & Maintenance in the National Park Service.
Description of Duties:
The selected NextGen intern will gain knowledge and experience in trade skills such as plumbing, electrical, and carpentry, asset inventory and management, performing and documenting condition assessments on roads, buildings, and trails. Intern will also assist with contract surveillance, asset management, labor tracking database and software. They will also be given opportunities for additional cross-training and professional training opportunities in all areas of park managment. This position will be stationed in the park's west district.
Interested applicants should send their resume to
Richard Goepfrich
, Facilities Division Chief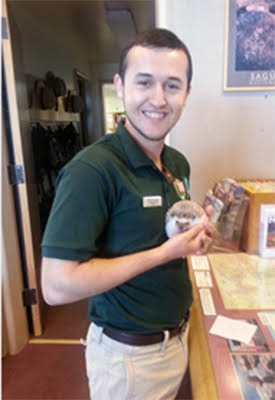 Business Revenue Intern: Position is Filled
Work dates: May 2019 - August 2019
Pay: $13.68/hour, 40 hours/week
Position is located at the Saguaro National Park Rincon Mountain District (East) visitor center and entrance station and the Tucson Mountain District (west) visitor center.
Description of Duties
: The intern will have opportunities to work alongside the Business Revenue staff to account for, deposit, document and collect fee revenue in Saguaro National Park via hands-on experience. In addition, the intern will provide visitor services such as information, direction and informal interpretation of the park's natural and cultural resources to people entering the site.
Send resume to
Mark Abetz
, Fee Program Manager.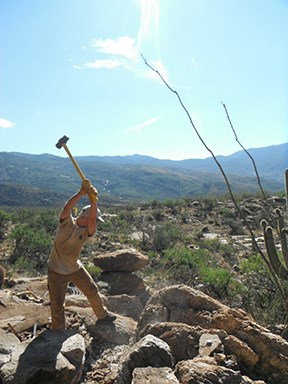 Trail Crew YCC Mentor: Position is Filled
Work Dates: Late May - August 2019
pay: $15.38/hour, 40 hours per week
Description of Duties:
The selected Next Generation Rangers will be coordinating and supervising this year's co-ed Youth Conservation Corps Trail Crew. Intern will be exposed to the elements for prolonged periods, working outdoors and camping for up to 10 days at a time, under rugged conditions.
Camping and backpacking experience is required, but training will be provided.
During employment intern will perform routine trail maintenance tasks (pruning overgrowth, clearing drains, and other duties as assigned) in the wilderness of Saguaro National Park, while providing logistical and safety support to the youth crew. Physical fitness is required. These activities are strenuous and will include carrying a heavy backpack throughout the work day. Send resumes to
Nick Huck
, Trails Supervisor.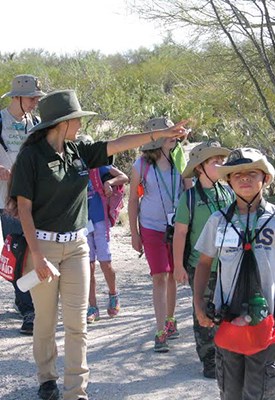 Interpretation Intern (Rincon Mountain District): POSITION IS FILLED
Work dates: ongoing
Pay: $16.13/hour, 24 hours / week - may vary
This position requires an enthusiastic person who loves communicating with visitors about the wonders of the Sonoran Desert. The intern will learn about park resources, including natural and cultural history, and work with park staff to provide customer service to visitors from all over the world.
Description of Duties:
Intern will work with Rincon Mountain District Interpretive staff and will have an opportunity to experience a traditional interpretive operation in a national park. Tasks may include assisting with visitor contacts in the visitor center, issue backcountry permits, assist with issuing federal recreation passes, researching and developing original interpretive programs (walks and talks). In addition this position will assist with developing content for the park's social media and website.
Familiarity with social and digital media is a must, the ability to speak and write in Spanish would be a bonus!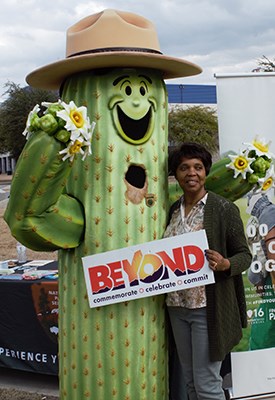 Community Outreach Intern:
POSITION IS FILLED!
Work Dates: ongoing
pay: $16.13 / hr, 20+ hours per week
The Community Engagment and Outreach Intern will work to strengthen the Park's connection to the Tucson community through our associations with federal, tribal, state, and local agencies, non-profit organizations, schools and other stakeholders.
Description of Duties:
Duties include assisting in implementing strategic communication plans, including the use of social media, attending community festivals, planning family program events in the park and special events, caretaking of Sunny the Saguaro, and supporting internal communication for park staff and volunteers.
Spanish language, both written and verbal, is preferred.
Last updated: May 4, 2020