Birdwatching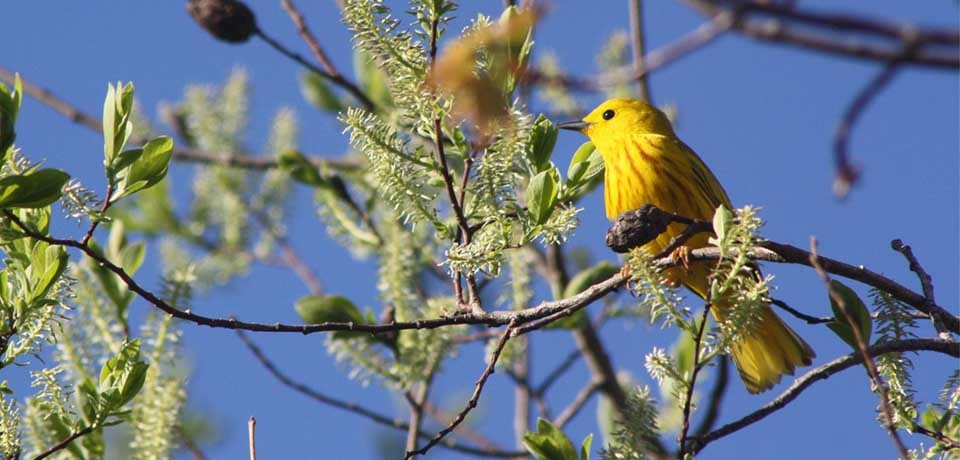 Watching birds from the water or on foot is rewarding at the Riverway. Learn why over 240 species of birds are found here and what specialty species you might see.

Visit the NPSpecies database for a Riverway species list. Select "Birds" in the 'Category' drop-down box and enter 'Search'.

Birding Hot Spots
While the entire Riverway is a great place to see bald eagles and great blue herons, some areas are worth noting as great birding spots.
Namekagon River
Walk around Namekagon Dam Landing overlooking Namakagon Lake to see pied-billed grebes and American coots.
Paddle from Namekagon Dam Landing to Phipps Landing to find northern boreal species such as white-throated sparrows.
Pacwawong Flowage is a great place to see trumpeter swans and occasional black terns.
Drive through the nearby Namekagon Barrens on the way to Namekagon Trail Landing to see species such as red-tailed hawks and sharp-tailed grouse.
St. Croix River from Gordon Dam to Highway 8
Paddle from Thayers Landing to the main landing at St. Croix State Park for chances to see Baltimore orioles, and to hear barred owls and wood thrushes.
Walk anywhere along the St. Croix Trail from Snake River Landing to Highway 70 to witness the spring migration of songbirds - warblers everywhere.
Visit nearby Crex Meadows Wildlife Area, a premier birding area.
The drive into Stevens Creek Landing is a good spot to see northern shrikes. Once at the landing look for bald eagles and trumpeter swans, even in winter.
St. Croix River from Highway 8 to Boom Site Landing
The Minnesota and Wisconsin Interstate Parks offer excellent trails for birdwatching. Look and listen for Lousiana waterthrushes.
Paddle from Osceola to William O'Brien State Park to see the largest great blue heron rookery on the river. Ospreysand red-shouldered hawks are common.
Visit Boom Site Landing to see bank swallows and maybe a prothonotary or a cerulean warbler. Look for double-crested cormorants and common egrets nesting in the great blue heron rookery on the nearby island.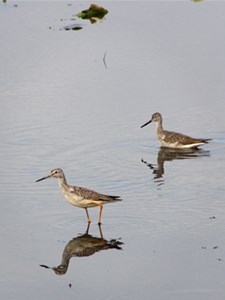 Birding Throughout the Seasons
Spring:
The most spectacular birding is during ice breakup when bald eagles and waterfowl are migrating in numbers. The north-south alignment of the St. Croix is a natural corridor for most other migrants, especially woodland species. Look for turkey vultures and fox sparrows to arrive by mid March.
Summer:
Early June is the best chance to see what a great breeding area the Riverway becomes. One-hundred and sixty species are known to nest here and early morning paddles are filled with the sounds of birds.
Fall:
Watch for kettles (flocks of circling, often rising birds) of migrating hawks and eagles along the southern bluffs of the St. Croix. Trumpeter swans flock together on the rivers. Some swan sport neck collars acquired in state banding activities. Sandhill cranes stage Crex Meadows State Wildlife Area by October.
Winter:
Trumpeter swans and bald eagles are present near open water. The leaf-less riverine habitats are great places to see resident woodpeckers and songbirds.
Read More About Birdwatching
Last updated: March 22, 2022