Birds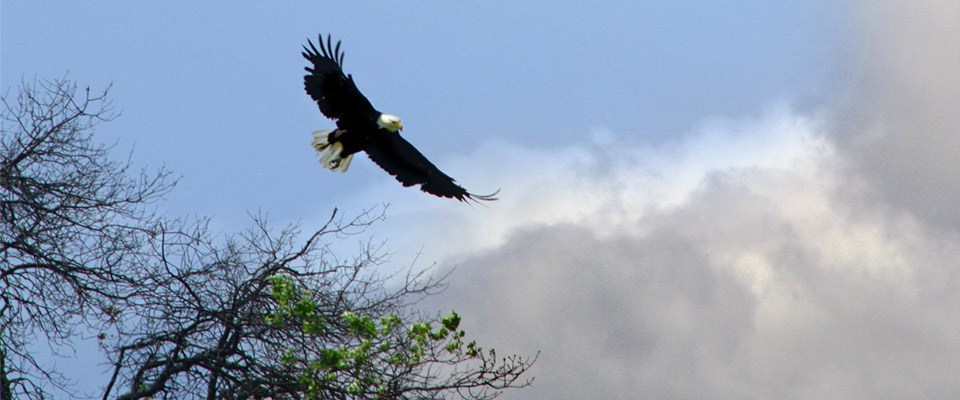 The St. Croix and Namekagon rivers serve as an "ecological corridor" supporting a superb richness of habitats for birds. Here are some reasons why.
Biological Communities Converge Here
Three major communities—the northern coniferous forest, the eastern deciduous forest, and pockets of prairie—overlap and intertwine along the Riverway. The topography and wet and dry riverine areas, plus relatively unbroken stretches of riverside forests, make this an important refuge for birds and other animals.

There are a large number of birds whose range ends within the Riverway.
For example, the prothonotary warbler's northern range extends to the St. Croix Falls dam but this bird is absent north of there. Many warbler species typical of northern coniferous forests are seen on the Namekagon River but are rarely seen except during migration on the southern reaches of the St. Croix.
The North-South Orientation of the Riverway
Birds follow natural river landmarks during spring and fall migration. Riverside forests are good places for many species to replenish themselves on their way north or south. River bluffs warm air currents sending thermals upward, advantageous for soaring migrants such as hawks and eagles.

Neotropical species are the long distance migrants that spend Midwest winters in places south of the United States. Because of important connections between Costa Rican national parks on the Osa Peninsula and Upper Midwest national parks, including the Riverway, a "sister park" agreement exists to coordinate public awareness, education, and protection of these areas.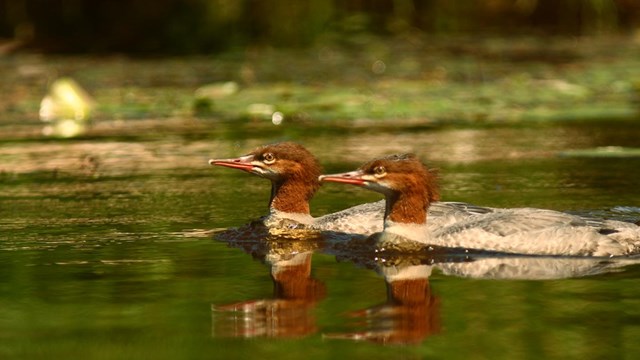 Riverway Specialties
Some birds are drawn to the rivers. Learn about species you might see.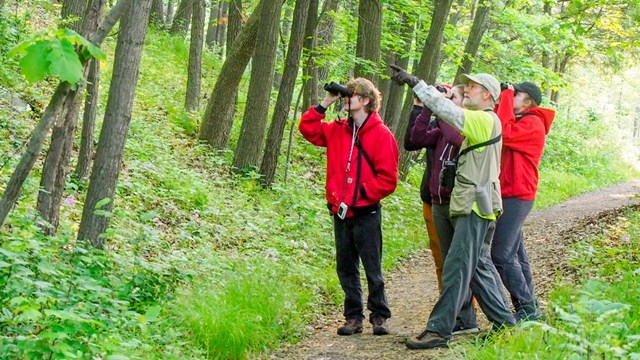 Birding Along the Rivers
There are many places to see birds throughout the year at the Riverway.
Select a Park:
Select a Species Category (optional):
Search results will be displayed here.

Visit NPSpecies for more comprehensive information and advanced search capability. Have a suggestion or comment on this list? Let us know.
Last updated: December 30, 2022