Riverway Junior Ranger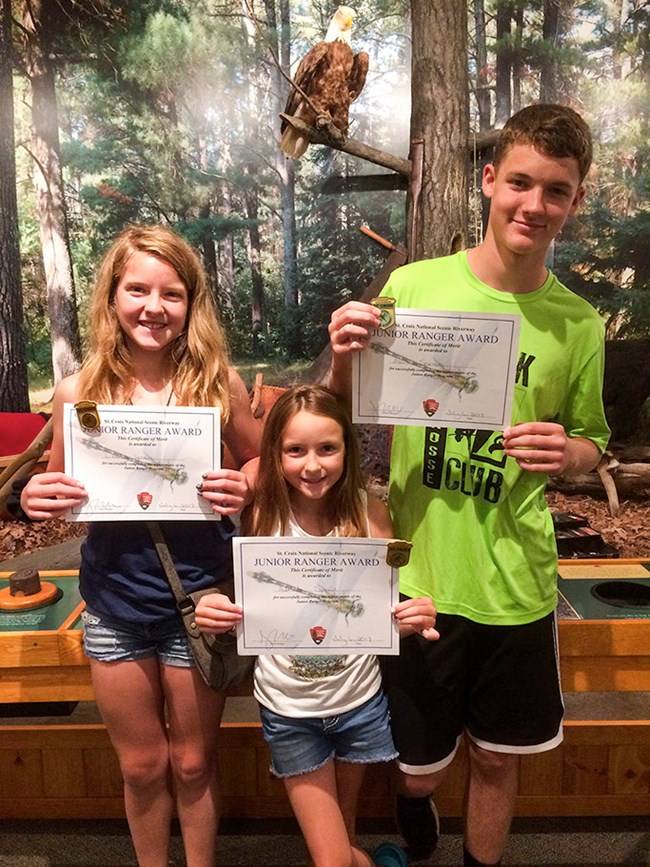 Are You the Next Riverway Junior Ranger?
Please see the information below about the special National Park Week Virtual Junior Ranger Program!!!
"Explore, Learn, and Protect!" The Junior Ranger motto is declared often at the St. Croix National Scenic Riverway as children participate in activity-based programs about rivers and fishing. Park rangers and volunteers present free programs regularly throughout the summer at the two park visitor centers.
Visitor Center Locations and Hours

Children can earn a St. Croix National Scenic Riverway Junior Ranger Badge as they:
Learn ways that biologists study the St. Croix and Namekagon rivers.

Make observations and discover the habitat and animals that live under the surface of the river.

Learn the proper way to wear a life jacket.

Meet a park ranger and take home an activity book.

See the park calendar for specific dates and locations of ranger programs.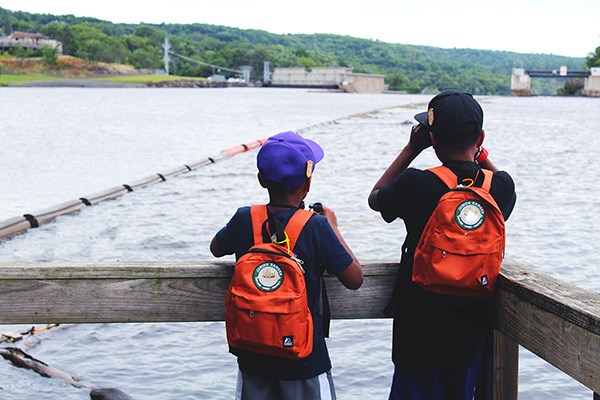 Can't Attend a Junior Ranger Program?
Children can earn a badge and certificate by picking up a booklet at a visitor center or downloading the Riverway Junior Ranger Booklet.

Complete activities in the booklet and stop by a visitor center to do the life jacket activity and say your pledge. Then proudly wear your badge home. If you can't stop by in person, you can mail your completed booklet to the St. Croix River Visitor Center and we will send you a back a badge and your completed booklet.
Check out a Discovery Backpack
Check out a Discovery Backpack from one of the visitor centers filled with gear to explore the park. Hike a nearby trail with binoculars and a guidebook for beginning birders. Capture something small to look at in a bug box. Record what you see on a checklist of common animals for the park. Bring in your checklists for a junior ranger reward.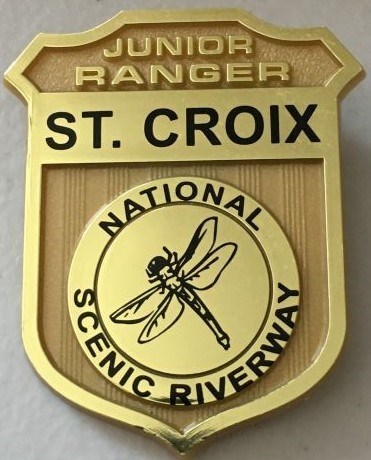 National Park Week Junior Ranger Scavenger Hunt
Participate in a Virtual Scavenger Hunt during National Park Week (Apri 18-26, 2020) and become a Junior Ranger!

Download the Scavenger Hunt pictured below, and draw, photograph and find as many of these nine items as you can. These can be found at the park, in your backyard, in books, on National Park websites (including this one!), or you can use photos you've already taken. Once completed post your images on your Facebook page and tag @StCroixNSR and @stcroixriverassociation to share your results!
You can even save a copy of the virtual Junior Ranger Badge to the right and email it to us (sacn_info@nps.gov) or bring it to one of the visitor centers when they open and receive the real thing!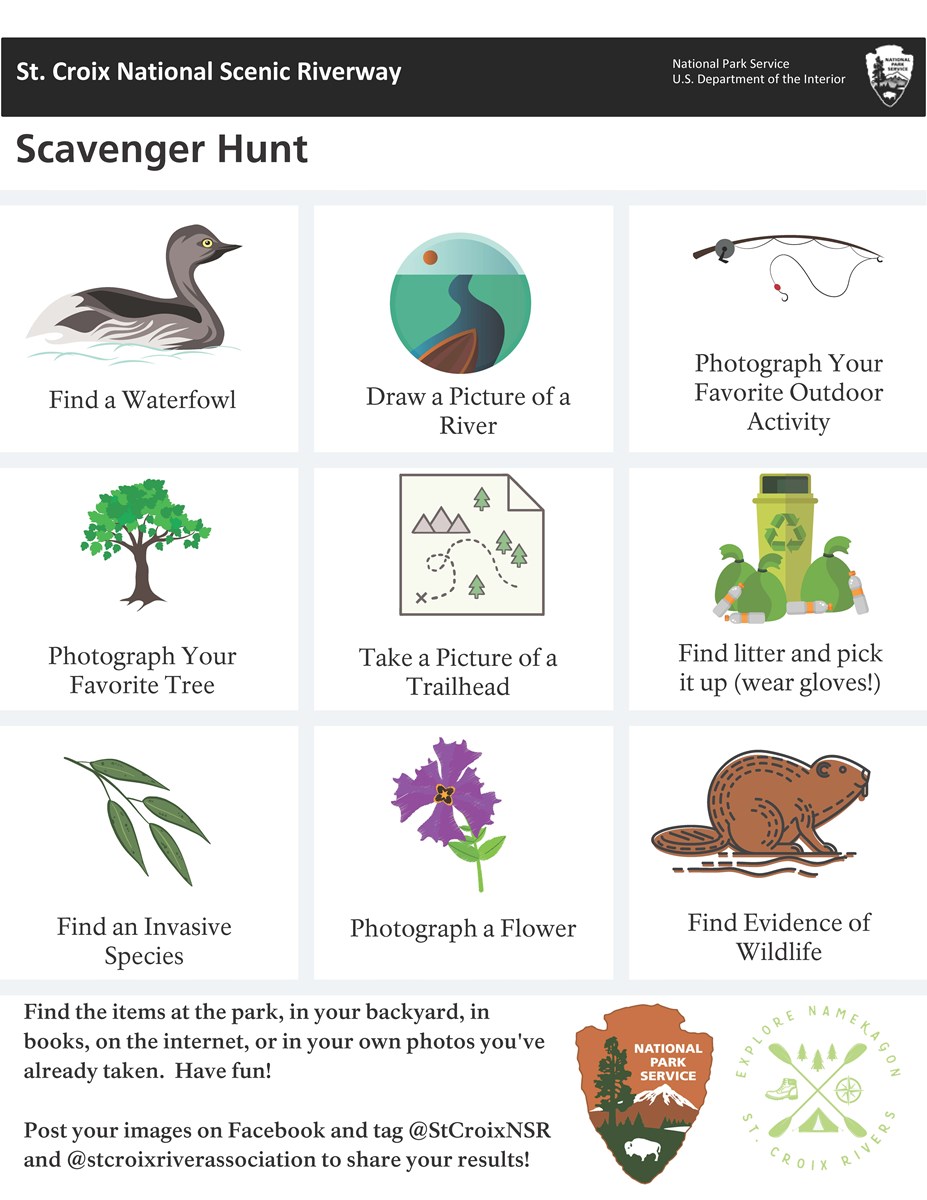 Last updated: April 18, 2020