Things To Do

The Alamo, originally called Mission San Antonio de Valero during the mission era, is the northernmost mission in San Antonio. The Alamo is not part of San Antonio Missions National Historical Park, but the site helps to complete the mission story in San Antonio.
Mission Concepcion is the oldest unrestored stone church in America. The site is not only part of the National Park and UNESCO World Heritage Site, but is also a National Historic Landmark. Visit Mission Concepcion and you'll see beautiful original fresco paintings and awe inspiring architecture which has stood the test of time.
Mission San Jose is the largest mission in San Antonio. Mission San Jose was almost fully restored to its original design in the 1930s by the WPA (Works Projects Administration). While much of this mission is restored, this site gives visitors a more complete picture of the mission complex. Mission San Jose is complete with Indian Quarters, workshops, a convento, granary, church, and more. The park Visitor Center and
bookstore
are located at Mission San Jose. Catch a
Ranger-led program
at the Visitor Center!
Mission San Juan boasts beautiful grounds. At this site, visit our historic demonstration farm where the San Antonio Food Bank cultivates historical crops. Observe the over 300 year old acequia watering system at the San Juan farm. This mission also includes the Yanaguana Trail, which leads visitors on a short walk to an original segment of the San Antonio River.
Water was the most important resource to the mission inhabitants. Acequias, or irrigation ditches, brought water from the San Antonio River to the mission farm fields. The 18th century Espada Aqueduct carries acequia water Six Mile Creek.
Mission Espada was the first mission in Texas, established in 1690 as San Francisco de los Tejas near present-day Weches, Texas. Brick lined structures and woven arts make Mission Espada unique. Head to the southernmost mission to view this neighborhood gem.
Learn more about each mission site: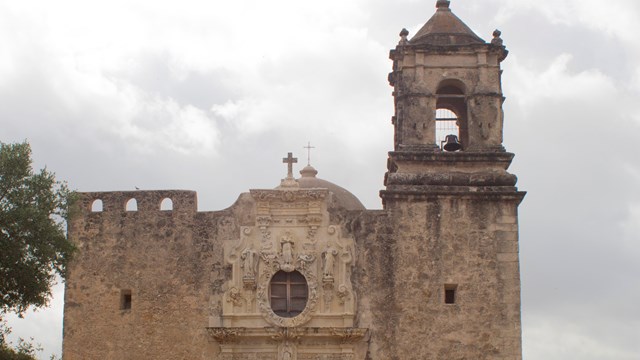 Visiting Mission San Jose
Learn about Mission San Jose and plan your visit to the site.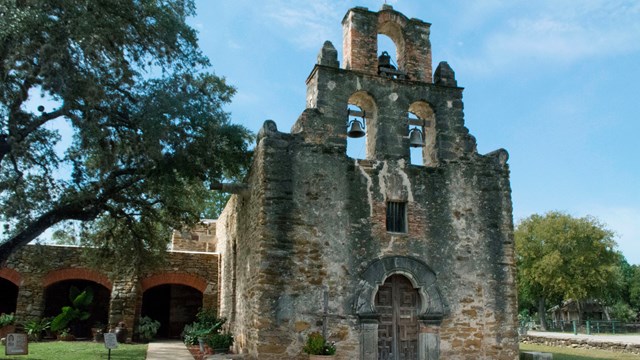 Visit Mission Espada
Learn about Mission Espada and public activities at the site!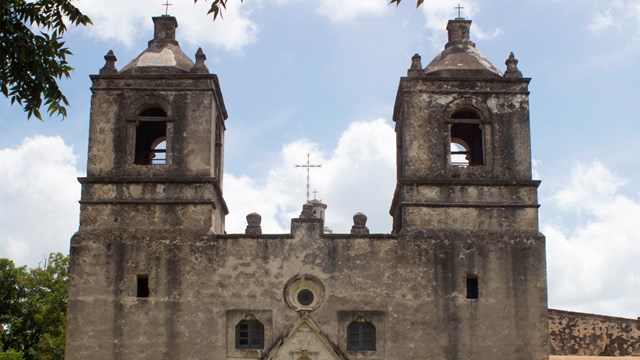 Visit Mission Concepcion
Find information on things to do at Mission Concepcion. Learn about the Four Voices exhibit in the Contact Station!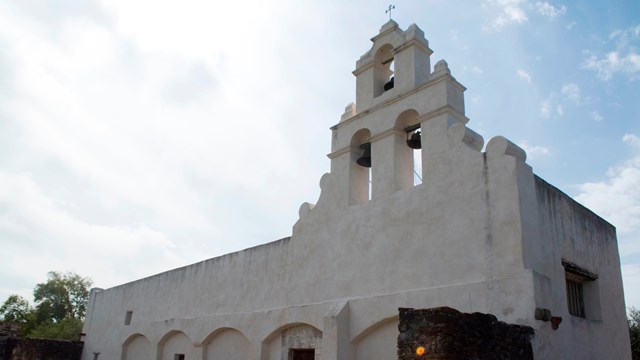 Visit Mission San Juan
Visit Mission San Juan with the family!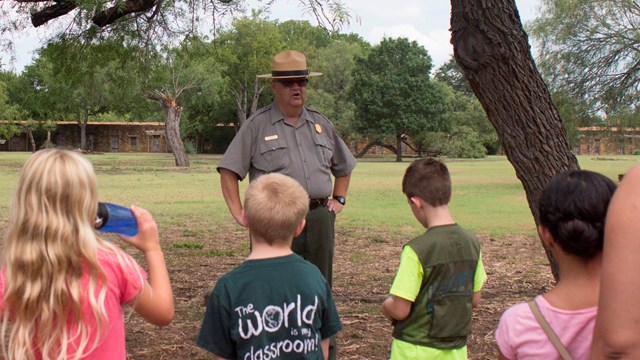 Visiting with Kids
Learn about activities and events for kids at the park.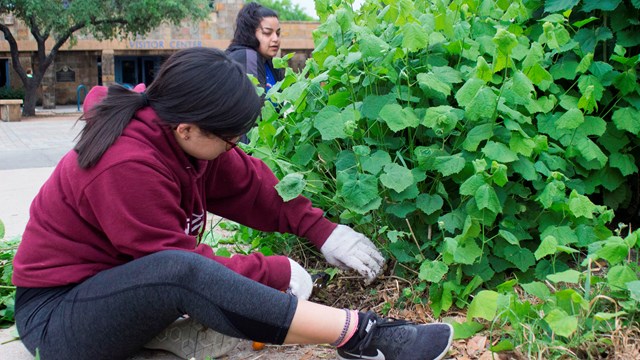 Volunteer with us!
Find volunteer opportunities that fit your interests and needs!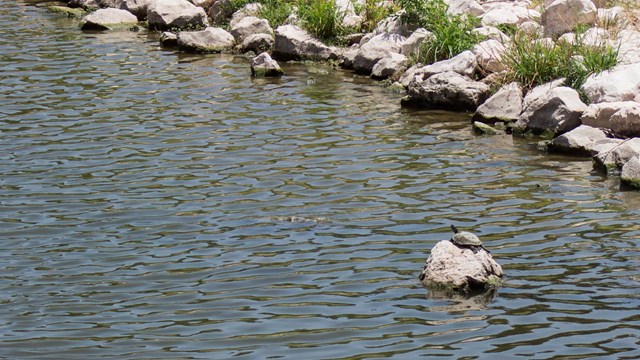 Hike or Bike on the Trails!
The Hike & Bike Trail connects all four missions at the park to downtown San Antonio.


Last updated: February 20, 2022