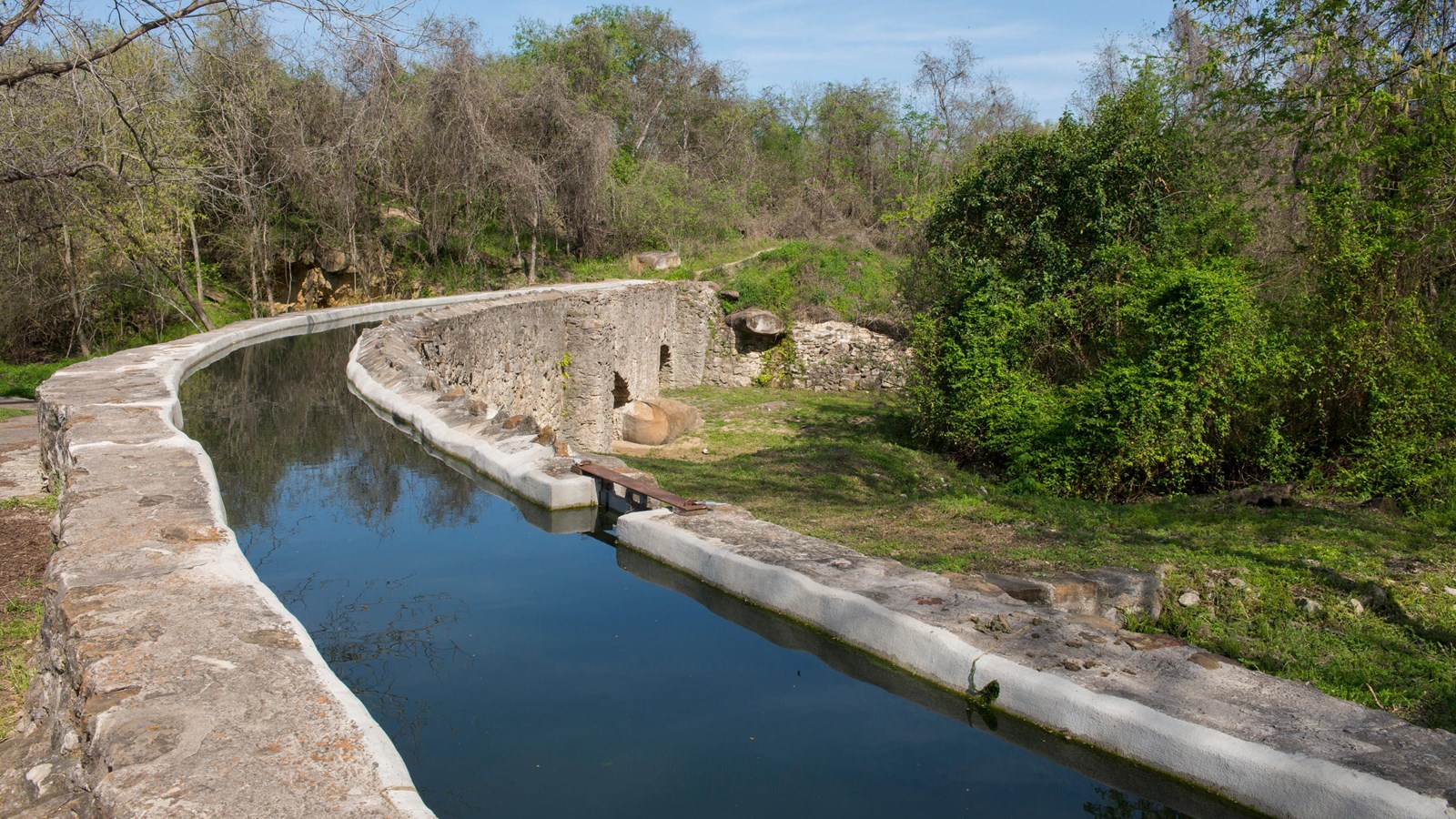 Significance:
Oldest Spanish aqueduct in the United States
Designation:
UNESCO World Heritage site
Cellular Signal, Historical/Interpretive Information/Exhibits, Parking - Auto
Most acequias were hand dug earthen ditches that maneuvered the terrain. In certain cases, they had to build aqueducts to cross over creeks or other barriers. The Espada Aqueduct is the oldest Spanish aqueduct in the United States. The aqueduct carries water over Six-mile creek (historically piedras creek) connecting the ditches. The aqueduct is located north of Mission Espada. Water can still be seen today flowing over the aqueduct on its way to Mission Espada. 
Acequias: The Lifeblood of the Missions 
The Espada aqueduct was built between 1740 and 1745 and showcases European engineering feats and masonry work.  The aqueduct has withstood major floods and has survived for over 275 years.  The aqueduct spans Six-mile creek with two arches and one support pier. 
Before the completion of the aqueduct, the Spanish would've used hollowed out logs, or canoas, to carry water over the creek. Once complete, water flowed across the top of the aqueduct in a channel until reunited with the earthen ditch on the other side. Once the water left the aqueduct, the acequia carried it southwardly towards Mission Espada and the farm fields. 
Last updated: March 24, 2022