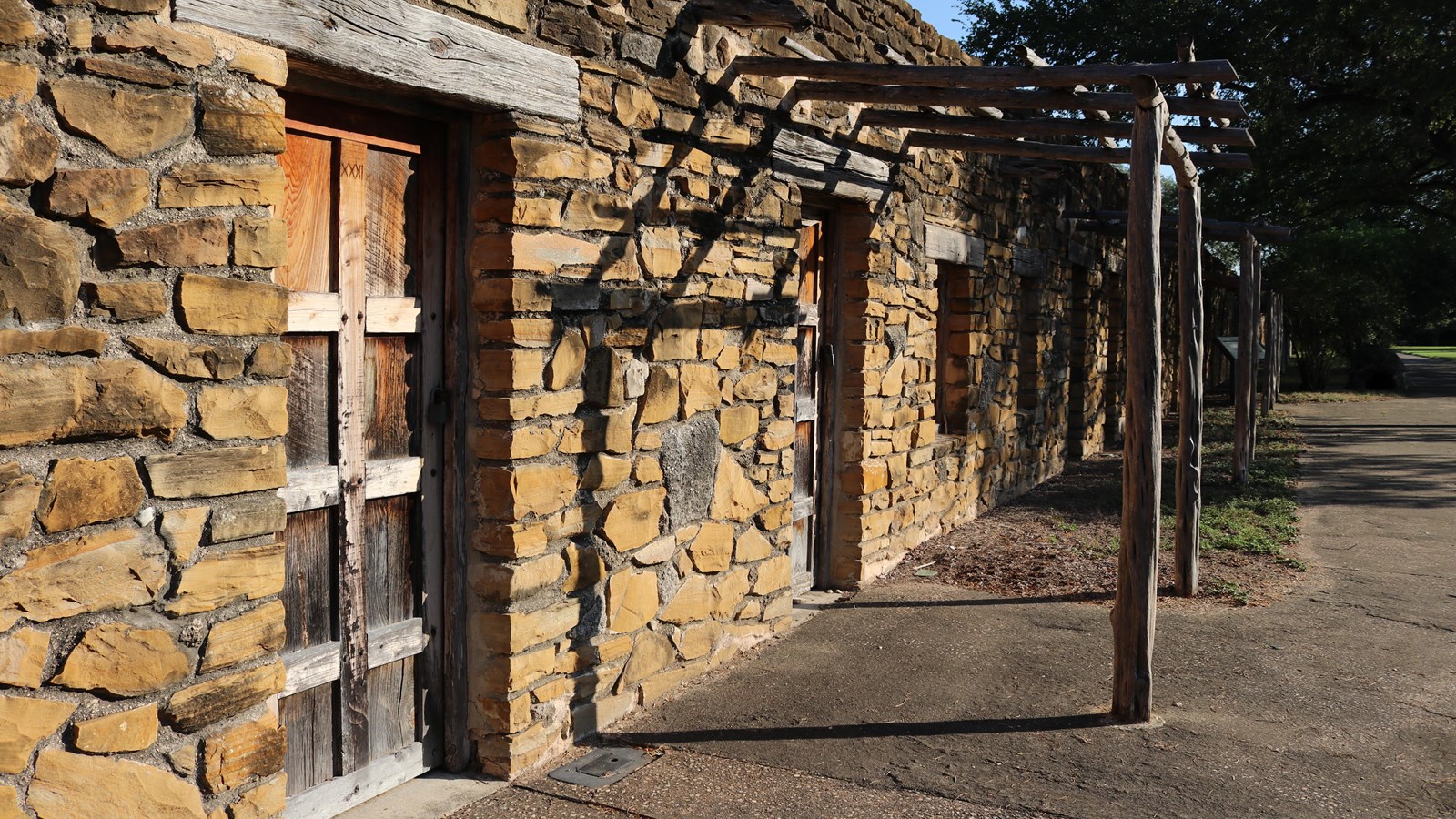 Location:
6701 San Jose Dr
Significance:
Queen of the Missions, largest mission site
Designation:
UNESCO World Heritage site
Accessible Rooms, Accessible Sites, Baby Changing Station, Benches/Seating, Bicycle - Rack, Bicycle - Rental, Bicycle - Sharing Station, Braille, Bus/Shuttle Stop, Cellular Signal, Electric Car Charging Station, Fire Extinguisher, First Aid Kit Available, Gifts/Souvenirs/Books, Historical/Interpretive Information/Exhibits, Information, Information - Maps Available, Information - Ranger/Staff Member Present, Information Kiosk/Bulletin Board, Internet/WiFi Available, Large Print, Parking - Auto, Parking - Bus/RV, Picnic Table, Recycling, Restroom, Restroom - Accessible, Restroom - Family, Scenic View/Photo Spot, Theater/Auditorium, Wheelchair Accessible, Wheelchairs Available
Mission San Jose is in the center of the mission trail and the largest mission site of all five missions along the San Antonio River. The park visitor center and restrooms are located just outside of the mission walls near the parking lot. At mission San Jose there are several activities for visitors to enjoy. You are welcome to experience the museum in the visitor center, view the park film, buy souvenirs in the gift shop, take a guided walk with a ranger, or enjoy a self-guided walk.

Mission San Jose is part of the World Heritage Site. To check out the audio tour visit: San José Audio Tour (worldheritagesa.com)
 
Explore the Missions
Mission San Jose was founded in 1720 and was nicknamed the Queen of Missions, because it was the largest mission in San Antonio and the most beautiful.   
Mission San Jose is also the most restored mission site offering a glimpse at what the mission sites would've looked like during the mission period. The mission walls, parts of the church, and granary were restored in the 1930's by the Works Progress Administration.   
The mission was moved twice before it found its current site. The first site was moved perhaps to make room for another mission, San Francisco Xavier Najera. The second location was too close to the river and the mission suffered heavy losses due to an epidemic. The mission was then moved a third time to its current location around 1740. The stone walls were completed in 1755. The walls had two purposes, protection from hostile threats, and living quarters for the indigenous people.    
The living quarters consisted of a room and a kitchen. They were furnished with a metate, a comal, a pot , water jar, closet, pantry, bed, and dresser.  During the peak of the mission in 1768, 350 people would live inside the walls. 
The mission was partially secularized in 1794 and fully secularized by Mexico in 1824.   
Bicycle Information
Please walk bikes on sidewalks inside the missions. 
Bike racks are located in the visitor center patio and by the gristmill. The San Antonio Bike Share docking station is located in front of the visitor center. 
Last updated: November 15, 2021