Basic Information
Directions
San Antonio Missions National Historical Park may be arranged differently than other parks you have visited. This park has four distinct visitor areas, each between 2-3 miles from the previous one. Starting 3 miles south of downtown San Antonio is Mission Concepción. Another 2½ miles is Mission San José, the location of the park's Visitor Center. Three miles beyond Mission San José is Mission San Juan and Spanish colonial demonstration farm. The last and farthest south is Mission Espada.

For more informations on getting to each of the mission sites, visit our Directions & Transportation page.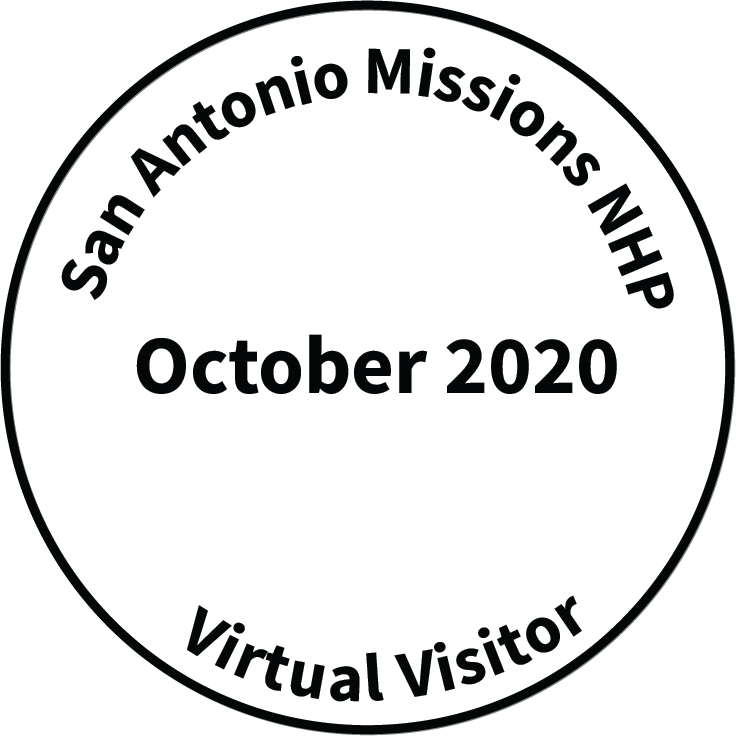 Park Passport Stamps
We are offering a Virtual Visitor stamp for our online visitors! Print this stamp and tape it into your passport book if you've been following us on our website, Facebook, Instagram, and/or Twitter. We can experience the park from wherever we are!
Download the image to the left and print it out for your passport book. You can also download a printable PDF of our June 2020 Virtual Visitor Stamp, or our Spring 2020 Virtual Visitor Stamp!

stamps
Last updated: October 6, 2020